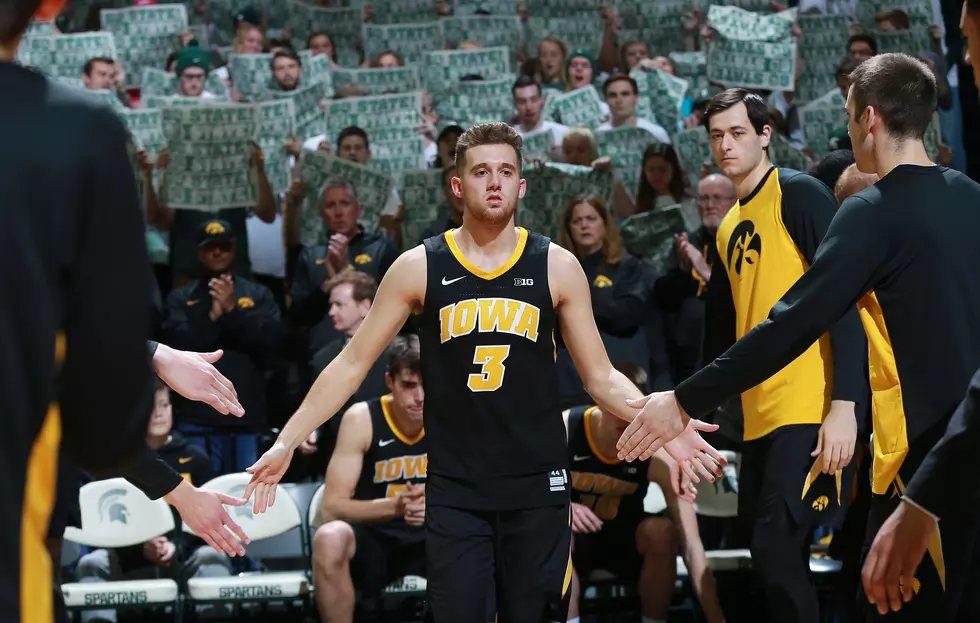 Jordan Bohannon, No. 25 Iowa Hawkeyes Beat No. 24 Nebraska Cornhuskers 93-84
Rey Del Rio/Getty Images
IOWA CITY, Iowa (AP) — In a game that Iowa simply had to have, junior Jordan Bohannon carried the 25th-ranked Hawkeyes with one of the best halves of his career.
Bohannon scored 22 of his season-high 25 points in the second half, Tyler Cook had 16 points and Iowa beat No. 24 Nebraska 93-84 on Sunday, snapping a three-game losing streak to open Big Ten play.
"It's hard to get your first Big Ten win, especially against a team like Nebraska. They have one of the most talented (starting lineups) in the Big Ten," Bohannon said. "We got some stops when we needed to, especially down the stretch."
Ryan Kriener added 14 points in his first career start for the Hawkeyes (12-3, 1-3). They shot 29 of 32 from the free throw line in holding off the Huskers (11-4, 1-3).
Nebraska, which shot 37.8 percent on 3s entering play, was a dismal 4 of 23 beyond the arc.
Bohannon, on the other hand, kept hitting 3s that kept the Huskers at bay.
Bohannon's one-handed banked 3, his first basket of the game, gave Iowa a 44-40 lead at the halftime buzzer. Bohannon drilled another 3 to help slow Nebraska's momentum and push Iowa's edge back up to 72-63 — and he did the same after the Huskers got within 72-68.
"When you make one, the basket seems to get a little bigger," Bohannon said.
Bohannon's final 3, with 2:03 left, gave Iowa an 83-75 lead. He finished 5 of 8 on 3s, hit all 10 of his free throws and added five assists.
"He's just a very good perimeter player," Nebraska coach Tim Miles said about Bohannon, who torched the Huskers after they went to a 1-3-1 zone. "He's one of those guys that makes his team just so much better."
Isaac Copeland had 24 points to lead Nebraska, which dropped back-to-back games for the first time this season. James Palmer Jr. scored 20 points, but Iowa held the Big Ten's second-leading scorer without a point for the opening 18 minutes.
"We didn't play with as much urgency as Iowa did," Miles said.
Copyright 2018 The Associated Press. All rights reserved. This material may not be published, broadcast, rewritten or redistributed.
More From KSOO-AM / ESPN Sioux Falls