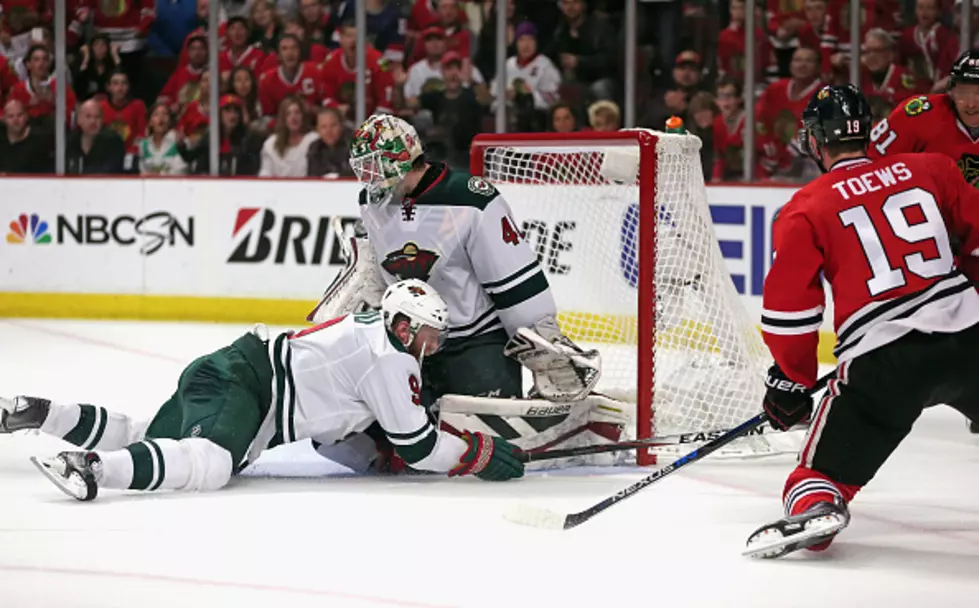 Kane's Two Goals Gives Chicago 2-0 Series Lead over the Wild
Jonathan Daniel/Getty Images
Turnovers and uncharacteristic mistakes cost the Minnesota Wild in a 4-1 loss in Game 2 of the Western Conference Semifinals against the Chicago Blackhawks.
The Blackhawks lead the best of seven series 2-0.
After a scoreless first period, it was a turnover and bad puck luck that led to Chicago's first goal. Minnesota was on the power play when Marian Hossa stole the puck from Ryan Suter along the boards and fed Jonathan Toews for the score. Devan Dubnyk made the initial save, but the puck popped into the air, off the knob of Dubnyk's stick and into the net for a 1-0 Blackhawks lead.
Patrick Kane gave Chicago the momentum and a 2-0 lead when he scored with just 20 seconds left in the period.
The Wild got back in the game when Matt Dumba scored on the power play just 1:20 into the third period to make the score 2-1. But Blackhawks simply outplayed the Wild from that point on, and put the game away with a goal from Patrick Sharp midway through the period and Kanes' empty netter.
Minnesota has lost all eight playoff games it has played in Chicago. The good news for the Wild is the series moves to St. Paul for the next two games. Minnesota must win at the Xcel Energy Center to get back into the series. Game 3 is set for Tuesday night.
More From KSOO-AM / ESPN Sioux Falls