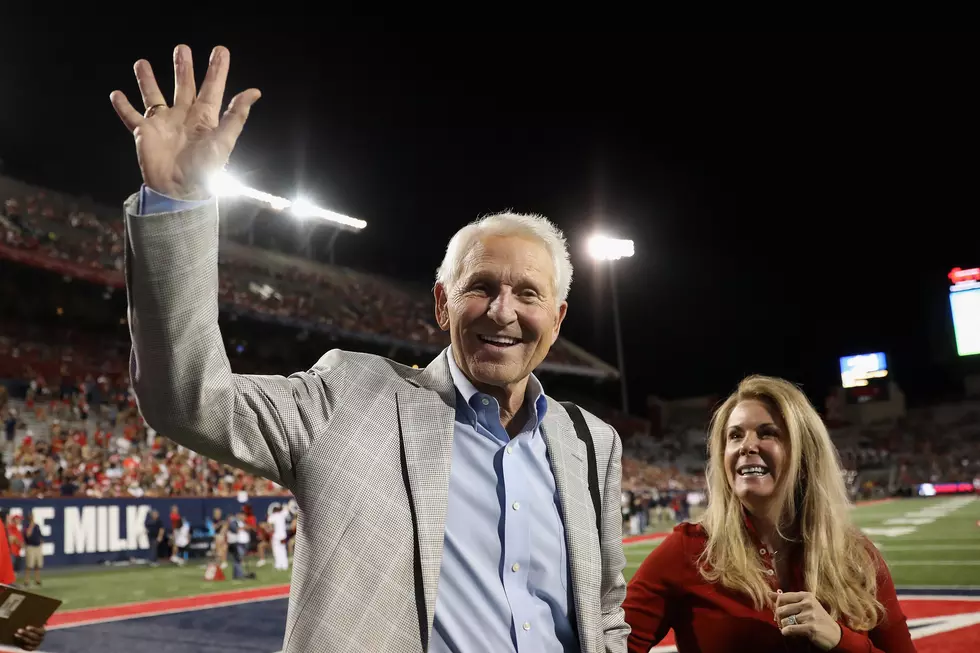 Legendary College Basketball Coach Lute Olson Passes Away at 85
Getty Images
When I was growing up, Arizona had a epic incline in success which was culminated with a National Championship in 1997.
That team was led by legendary head coach Lute Olson who left Iowa to build Arizona into a championship contender and he did exactly that.
Unfortunately on Thursday, we got the bad news that Lute Olson had passed away at 85.
As a kid, college basketball was a big part of my life and Iowa basketball was a big part of my life as well.
My grandfather and family were big Hawkeye fans so they always had a great appreciation for Olson from his time with the University of Iowa.
As he would move on, they always would cheer for him as long as they didn't end up in the tournament against the Hawkeyes.
One of the first years back in Sioux Falls doing radio, I got to be at an event with Olson and found myself more impressed in person than I already was prior.
He was charismatic, insightful, funny and most importantly, he was genuine.
You see the responses across the basketball world today reacting to his death with sadness and admiration and you can tell how much he meant to so many people.
He ended his career with 1 National Championship, 781 wins, 5 Final Fours and a lifetime of memories from impacting so many basketball players along the way.
---