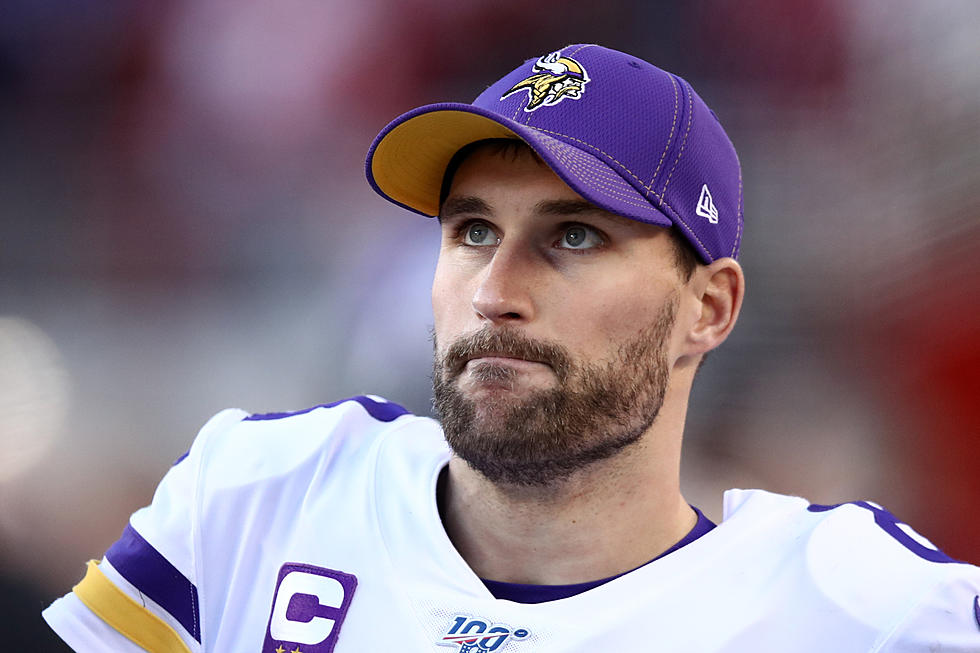 Should Minnesota Trade Kirk Cousins? One Ex-Viking Thinks So
Ezra Shaw/Getty Images
The Minnesota Vikings have had a ton of issues in their 0-2 start, and Kirk Cousins hasn't been one of them.
The veteran signal-caller has tossed 6 touchdowns to just 1 interception thus far this season with 708 yards passing.
Turnovers and injuries have been the primary problems thus far for Minnesota, but it won't stop the rampant speculation regarding Kirk Cousins' future with the organization.
Not helping the situation is the fact that one of the most spotlighted teams in the NFL this year, the New York Jets, suffered a tough injury to veteran Aaron Rodgers and are currently rolling with former starter Zach Wilson at QB.
Many have speculated that a Jets-Vikings trade for Kirk Cousins could make a lot of sense given the fact that Kirk is in the final year of his deal in Minnesota.
Former Vikings Tight End Kyle Rudolph agreed earlier this week in a radio clip, saying that Minnesota should at least be engaging in trade talks:
"I think it's worth a conversation," retired tight end Kyle Rudolph said this week on Fox Sports Radio. "If you're the Vikings, I think it's a phone call that you have to take. What are (teams) willing to give you for a guy who, ultimately, he might not be in your plans?"
It's a lot easier said than done, especially when it comes to the Jets side of things. With Rodgers still under contract next season and with plans of making a comeback, what happens next year if Cousins plays well?
It's one of many questions, not to mention cap space, that make the dream challenging to turn into reality.
Would you like the Vikings to trade Kirk Cousins if the tough start continues this season?
Source: CBS Sports on MSN
NFL Franchises With One Super Bowl Championship
A dozen NFL teams have never won a Super Bowl, while fifteen teams have won multiple Super Bowls. Five franchises have only won 1.
More From KSOO-AM / ESPN Sioux Falls