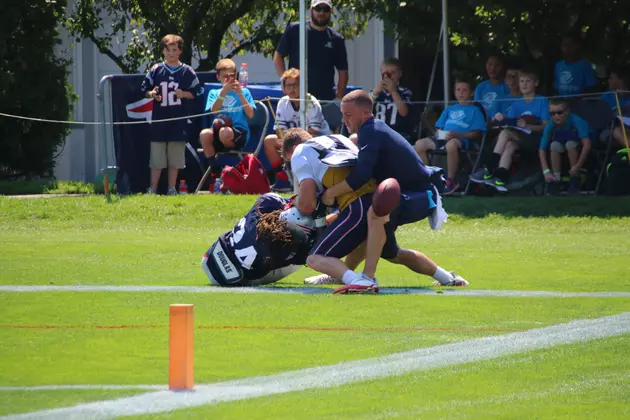 Patriots' Camp Altercation Should Concern Other NFL Teams
Shaun Ganley - Instagram/eltiempo10
Last year's Super Bowl champions will be even better with the return of Gronk, however they will even better than that after a trade for Brandin Cooks, Dwayne Allen and with the signing of Stephon Gilmore in free agency.
If that's not enough to strike fear into other teams, maybe the fire coming out of New England's training camp will. On Tuesday, two of their stars got booted from practice for a "scuffle" by Bill Belichick.
I put quotes around scuffle because scuffle tends to be a loose term when it comes to fights, altercations, etc, etc. A scuffle to me is a couple of pushes and shoves and helmet to helmet smack taking, but this went a little farther than a scuffle.
According to ESPN reporter Mike Reiss, Gilmore and Edelman began wrestling after Gilmore had physical coverage during an 11 on 11 drill. An altercation that had to be broken up by teammates after Edelman pinned Gilmore on the ground and also ended with both players helmets off. Yeah it was about to go down.
I don't think what happen between the two is really a big deal for New England or Patriots fans. Stuff like this happens in practice more than we hear about but this might have gone slightly past a regular "scuffle". When helmets come off, it's go time and it's not apart of the game anymore.
This to me should scare the hell out of other ball clubs because not only did the Patriots improve their roster after winning the Super Bowl but they're already going balls to the wall with intensity during an August 1st training camp drill.
These kind of actions suggest to me that the Patriots are foaming at the mouth to get back on the field and win another Super Bowl and with Belichick in the driver seat, that should scare everybody in the league.
---
More From KSOO-AM / ESPN Sioux Falls