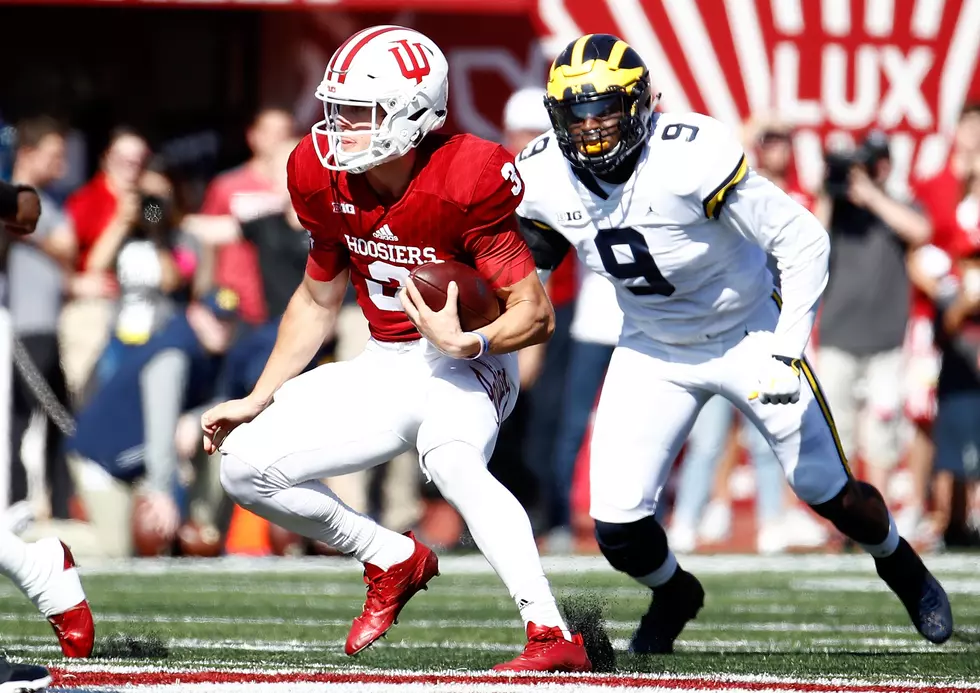 Peyton Ramsey Regains Starting Quarterback Job for Indiana Hoosiers
Andy Lyons/Getty Images
BLOOMINGTON, Ind. (AP) — Peyton Ramsey will start at quarterback for the Indiana Hoosiers in the Sept. 1 opener at Florida International.
Ramsey took over Indiana's starting job in the Hoosiers' fifth game last season. He made four starts before suffering a leg injury that forced him to miss the last four games of 2017.
Coach Tom Allen said Ramsey beat out Brandon Dawkins, a graduate transfer from Arizona who also had starting experience, and highly-touted freshman Michael Penix Jr. Ramsey won the job, in part, based on his experience in the offense.
Allen made it clear, however, that Dawkins, Penix and Ramsey will continue battling throughout the season even as he expressed confidence that Ramsey will keep the job.
Copyright 2018 The Associated Press. All rights reserved. This material may not be published, broadcast, rewritten or redistributed.