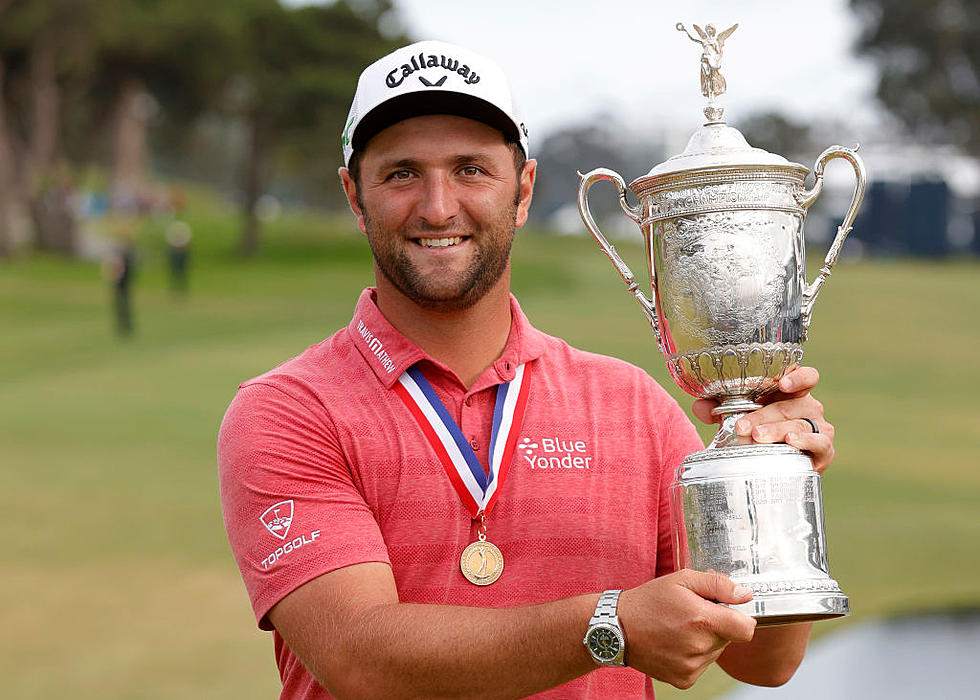 Rahm Birdies Last 2 Holes to Win US Open at Torrey Pines
Getty Images
SAN DIEGO (AP) — Jon Rahm's road to becoming a U.S. Open champion might have started with a pair of bogeys. It ended with a pair of birdies at Torrey Pines that will be far more memorable. In the previous 120 editions of the U.S. Open, no one had ever birdied the last two holes for a one-shot victory.
The result was pure euphoria for Rahm, a 26-year-old Spaniard known for power and passion, and it's the latter that always got more attention.
That's what took him back to a month ago at Kiawah Island. He struck the ball as well as ever and got nothing out of it. He finished the third round of the PGA Championship with back-to-back bogeys and Rahm was fuming when he was asked to meet with the media.
He was short. He was angry. And he'd had enough of being both.
His emotions helped as much as they hurt in leading him to 11 victories worldwide. But he was a new father, and he felt a greater responsibility.
"I know I can perform at my best without showing my frustration so much. I made that deal with myself after the third round of the PGA," Rahm said Sunday. "I wasn't happy with how I ended, and I could have handled it better. And I vowed to myself to be a better role model for my son. He won't remember any of this because he's only 10 weeks old. But I do."
Nothing was sweeter than seeing Rahm take infant son Kepa into his arms as he walked off the 18th green Sunday after an 18-foot birdie putt that made him a major champion and added a chapter to the short history of the U.S. Open at Torrey Pines.
KEEP READING: Here are 50 of the most famous sports goofs
More From KSOO-AM / ESPN Sioux Falls