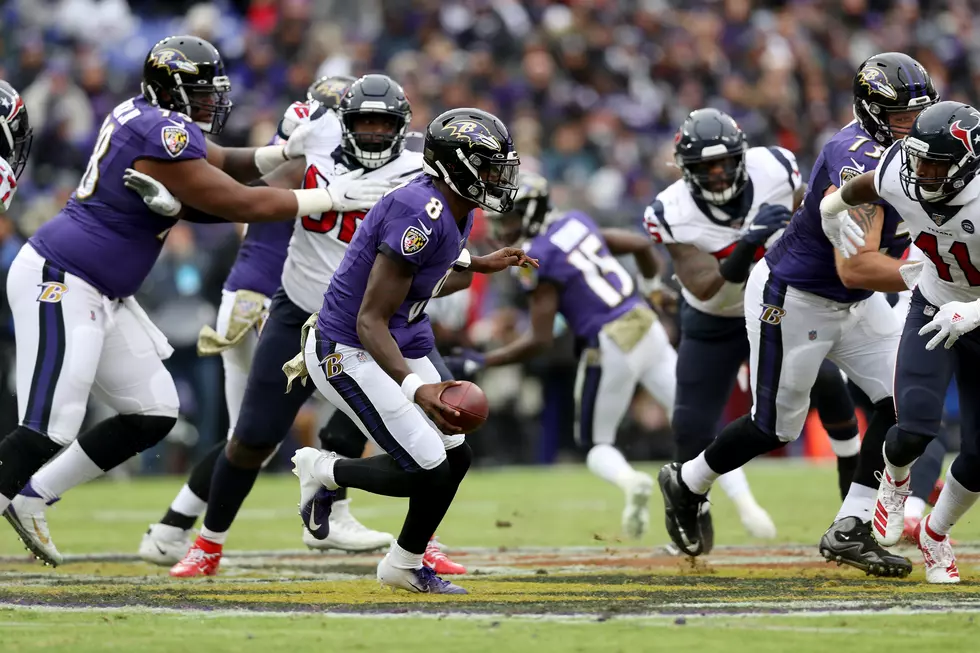 Rams vs Ravens on Monday Night Football
Rob Carr/Getty Images
LOS ANGELES -- Sean McVay and the Los Angeles Rams know what it's like to redefine how the NFL looks at offensive football, so they appreciate what Lamar Jackson is doing this season with the Baltimore Ravens.
The Rams aren't exactly looking forward to seeing the latest innovations in person Monday night when they welcome the team on the NFL's biggest surge to the Coliseum.
Well, most of the Rams aren't, anyway.
"Lamar, love him and know the type of person he is, so it's like the proud big bro watching him from afar, the success he's having," said Rams safety Eric Weddle, who played the past three seasons for Baltimore.
Jackson and the Ravens (8-2) get a national spotlight when they take on the Rams (6-4), whose attempt to stay in the NFC playoff race won't survive many more defeats. While Los Angeles has one of the NFL's most effective defenses in recent weeks, it hasn't seen anything like the multitalented Jackson, who presents innumerable challenges to any group.
Copyright 2019 The Associated Press. All rights reserved. This material may not be published, broadcast, rewritten or redistributed.