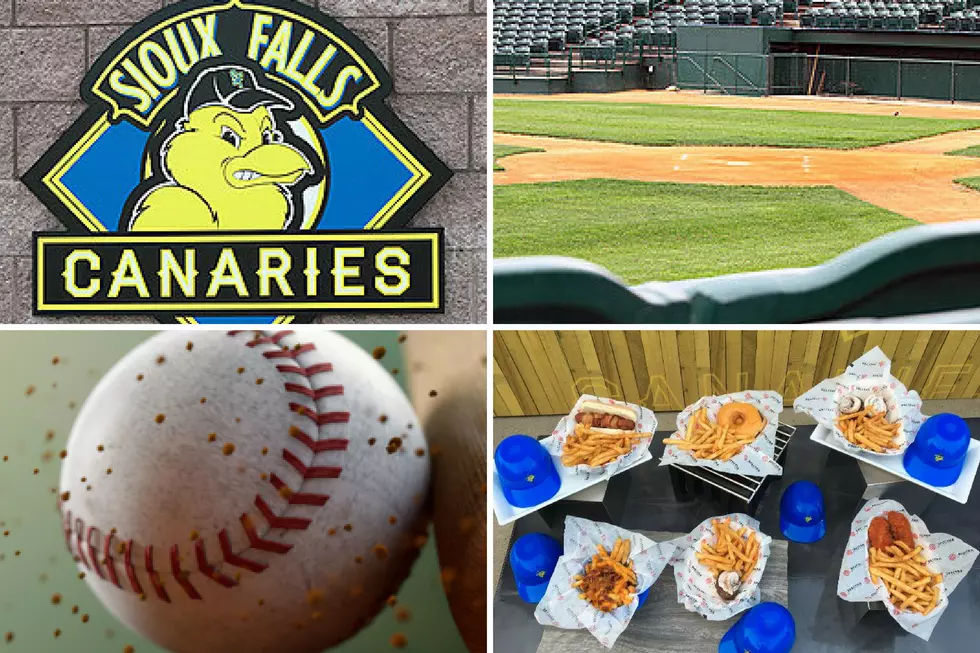 Sioux Falls Canaries Announce Schedule and Division Switch
Anthony Wright/Results Radio/Thinkstock/KSFY TV (with permission)
If you need something to help make you think of warmer weather, the Sioux Falls Canaries have announced their 2019 season schedule and it features a switch of divisions.
Sioux Falls will return to the American Association of Professional Independent Baseball, but the team will now be a part of the Southern division. The Canaries will switch divisions with the addition of the Milwaukee Milkmen to the league. Sioux Falls has previously been in the Northern division with teams such as Winnipeg, St. Paul, and Fargo-Moorhead. Now they will be moved to the southern division and be in the same division as Sioux City, Kansas City, Lincoln, Texas, and Cleburne.
The Canaries will open the season on the road in Cleburne on May 16, 2019. They will play their first home games starting on Friday, May 31 against Winnipeg. In total, Sioux Falls will play 100 games (50 home, 50 road) in a 110-day span. The regular season will conclude on September 2, 2019.
A full, printable 2019 schedule for the Canaries can be found here.
More From KSOO-AM / ESPN Sioux Falls