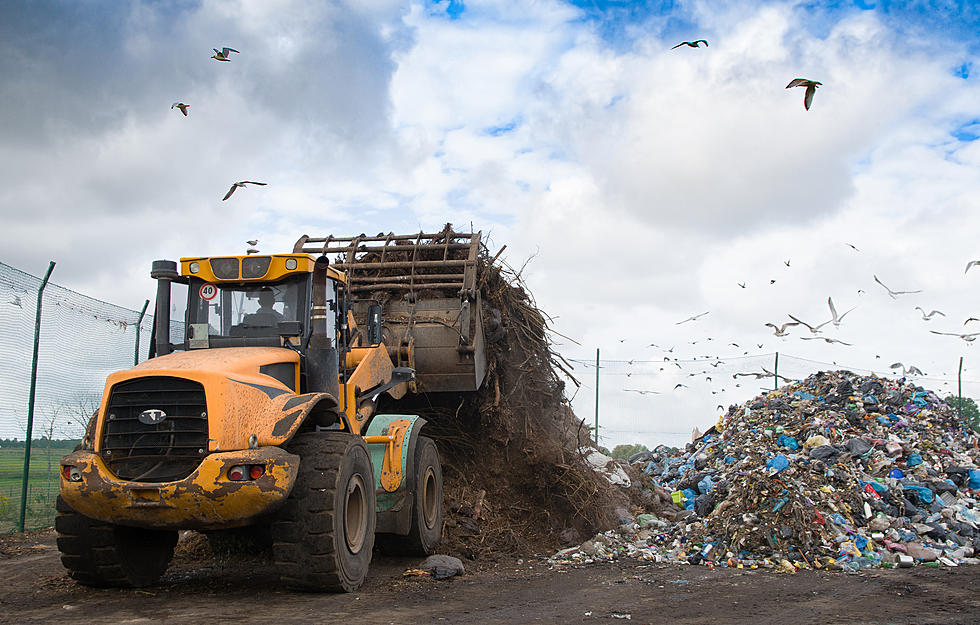 Sioux Falls Landfill Pass Now Paperless, Time For Spring Cleaning
Getty Images/iStockphoto
Piles and piles of things you no longer will use and junk taking up space in your garage or outside. If there isn't a rummage sale in your future, or not donating it, take it to the landfill or recycle it.
Each year the Sioux Falls Regional Sanitary Landfill offers a free pass for residents.
You would have received it in the mail by now, but the city is changing to a paperless pass. Donny Kuper, Landfill Superintendent says, "The landfill pass is a popular program among residents and one we are happy to offer to help keep our community clean."
"Going paperless means more labor and cost efficiencies for our team, and the new software allows more people to participate."
Starting this week, landfill staff will scan residents' driver's licenses or state IDs instead of sending postcards in the mail each year.
Before you get any ideas of using it more than once the landfill pass program remains the same: the landfill pass program, which has been offered for more than a decade, provides one free pass each year per household address.
WHEN IS THE LANDFILL OPEN
Monday-Saturday: 7:30 AM – 5:00 PM
BEFORE YOU GO TO THE LANDFILL
All loads must be tarped or tied down. Loads that are not properly secured will have a $25 fee.
WHAT DOES THE LANDFILL ACCEPT
Construction/demolition debris
Furniture
Appliances
Mattresses/box springs (limit the total of two pieces of any combination)
Yard waste/trees/brush (no ash wood)
Tires (no rims, limit four and 20 inches or less )
WHAT ITEMS ARE NOT ALLOWED
Hazardous waste and electronics. These items can be dropped off at the City's Household Hazardous Waste Facility (1015 E. Chambers St.)
Products that contain words like "caution," "warning," "danger," or "flammable" on the label likely contain hazardous material. They may be corrosive, caustic, reactive, flammable, or toxic. Visit the website for details.
Ash tree wood, logs, or branches. Between Memorial Day and Labor Day, ash wood cannot be moved/disposed of in the Emerald Ash Borer Quarantine area.
WHAT ABOUT RECYCLING
Check the recycling guide. Some items may be acceptable to recycle instead.
WHERE DO I TAKE TREE LEAVES AND TREE BRANCHES
The City of Sioux Falls is again offering a free branch and leaf drop-off site off Lyons Boulevard across from the Sioux Empire Fairgrounds starting April 15 to May 28, from 8:00 AM to 6:00 PM daily.
Where To Eat When Traveling South Dakota, Here's 20 To Choose From
20 South Dakota Restaurants
LOOK: The 25 least expensive states to live in
More From KSOO-AM / ESPN Sioux Falls