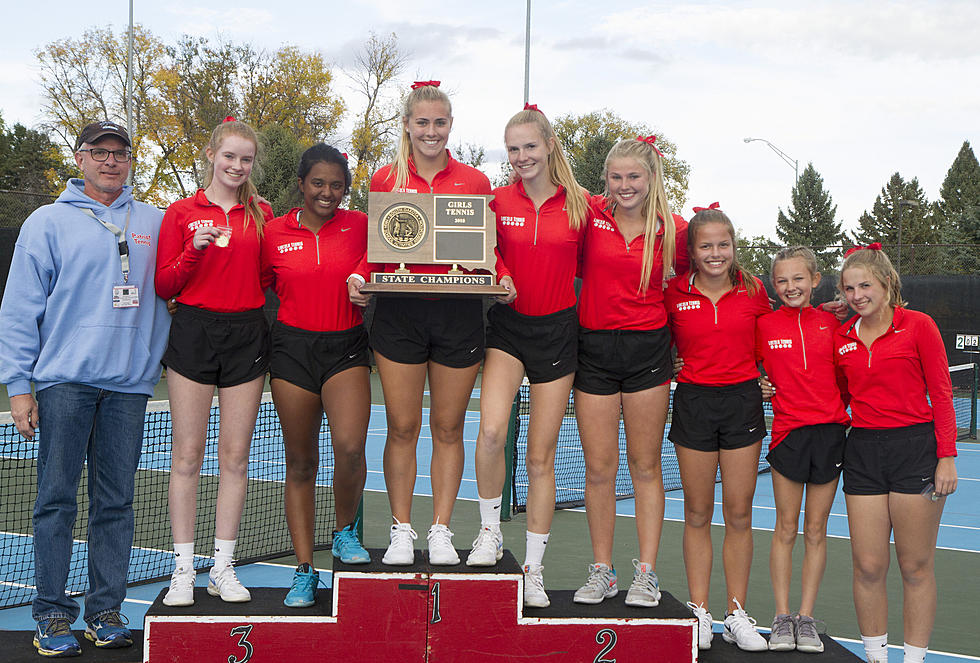 Sioux Falls Lincoln Wins Third Straight State Girls Tennis Championship
South Dakota Public Broadcasting
It has been a championship week for the Sioux Falls Lincoln Patriots as the school picked up a title in state golf, and now in state tennis.
The South Dakota Girls State Tennis Championships started earlier this week on Wednesday (October 3) and concluded on Saturday evening (October 6). While the tournament took longer than normal to conclude, the result was the same as its been over the last couple of years.
Sioux Falls Lincoln won their third straight, and 10th overall, girls state tennis championship. The Patriots finished with 611 total team points and were comfortably ahead of runner-up Rapid City Stevens (538).
The Patriots won four of the six singles flights, and one of the doubles flights to win the team championship. Johanna Brower (Flight 1), Ava Leonard (Flight 2), Brita Quello (Flight 4), and Avery Blackman (Flight 5) each won their tournament bracket for the Patriots.
Other notable Sioux Falls area school finishes include O'Gorman (3rd), Brandon Valley (5th), Roosevelt (11th), Harrisburg (14th), and Washington (16th).
More From KSOO-AM / ESPN Sioux Falls