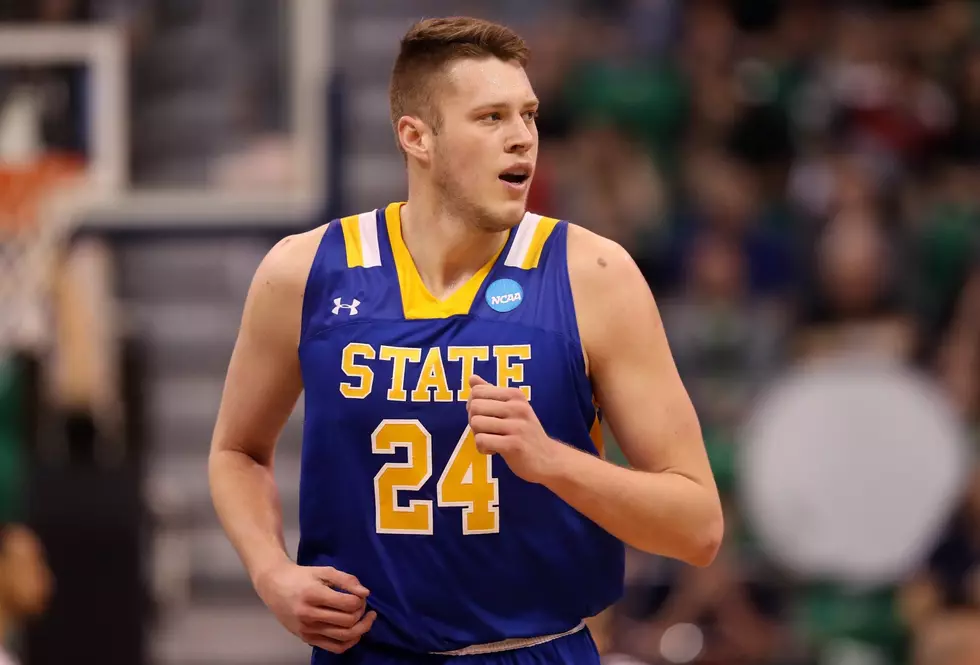 Some of My Favorite Recent College Basketball Players in South Dakota
Getty Images
Since moving back to South Dakota in 2012, I have seen so much college basketball talent roll through the college ranks.
It has included some who have got NBA and WNBA shots, some who have punched their ticket to the NCAA Tournament, some who have set records, and even some who won a National Championship.
Over that time frame, I have created a list of my favorite college basketball players who over the past few years played at a college or university in South Dakota.
My list includes in no particular order Mike Daum SDSU, Matt Mooney USD, Adam Beyer Augustana, Cody Larson SDSU, Casey Schilling Augustana, Macy Miller SDSU, Nicole Seekamp USD, Daniel Jansen Augustana, Ciara Duffy USD, Nate Wolters SDSU, Drew Guebert USF, and Trevon Evans USF.
My Favorite College Basketball Players South Dakota Recently
Both Mike Daum and Nate Wolters not only helped SDSU make the NCAA Tournament but both set records along the way.
Matt Mooney not only excelled in the Summit League for USD, but he went on as a grad transfer to help Texas Tech to a National Title appearance.
USD also had two of the best basketball players in the region with Ciara Duffy and Nicole Seekamp who were dominant during their careers.
Macy Miller carried the torch for SDSU as the most dominant player in their program during her career all while she set records and helped lead her team to multiple NCAA Tournament appearances.
Trevon Evans and Drew Guebert were so good offensively for USF and helped continue the foundation for success with the Cougars.
I loved Cody Larson's story of redemption by getting a second chance with SDSU after it didn't work out at Florida and he seemed to enjoy that opportunity.
Finally, Casey Schilling, Daniel Jansen, and Adam Beyer helped Augustana win a DII National Title.
There have been so many other great players over the last few years that didn't make this list but all helped make some great basketball memories in the state.
---