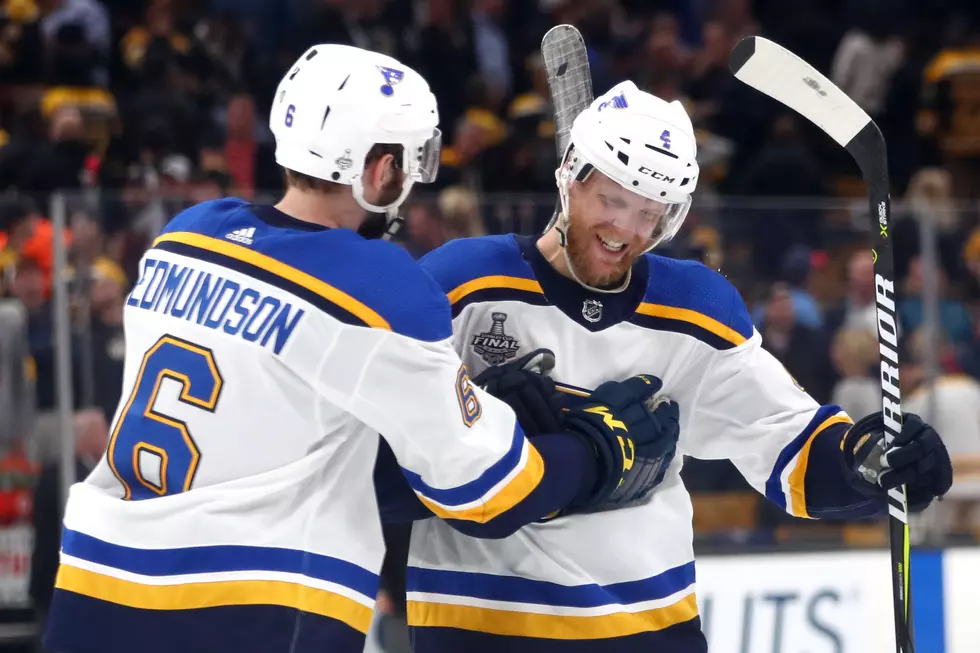 St. Louis Blues First Stanley Cup Final Win, Series Even
Adam Glanzman/Getty Images
BOSTON -- St. Louis Blues defenseman Carl Gunnarsson struck up a conversation with coach Craig Berube in the team's restroom before Game 2's overtime against the Boston Bruins on Wednesday night. This would become the postseason's most unlikely setting for one of its grandest predictions.
As Blues forward Oskar Sundqvist relayed afterward, Berube told the team that he was using the bathroom after the third period when Gunnarsson walked up and stood next to him.
"And all Gunnarsson said to him was, 'I just need one more chance,'" Sundqvist said. "It was true, apparently. It worked out."
After ringing the puck off the post late in the third period, Gunnarsson scored the winning goal in Game 2 at 3 minutes, 51 seconds of overtime, draining a shot past Tuukka Rask from the blue line on a delayed penalty against Boston.
The Blues' 3-2 victory knotted the Stanley Cup Final at a game apiece. Game 3 is set for Saturday in St. Louis.
© 2019 ESPN Internet Ventures. All rights reserved. This material may not be published, broadcast, rewritten or redistributed.
More From KSOO-AM / ESPN Sioux Falls