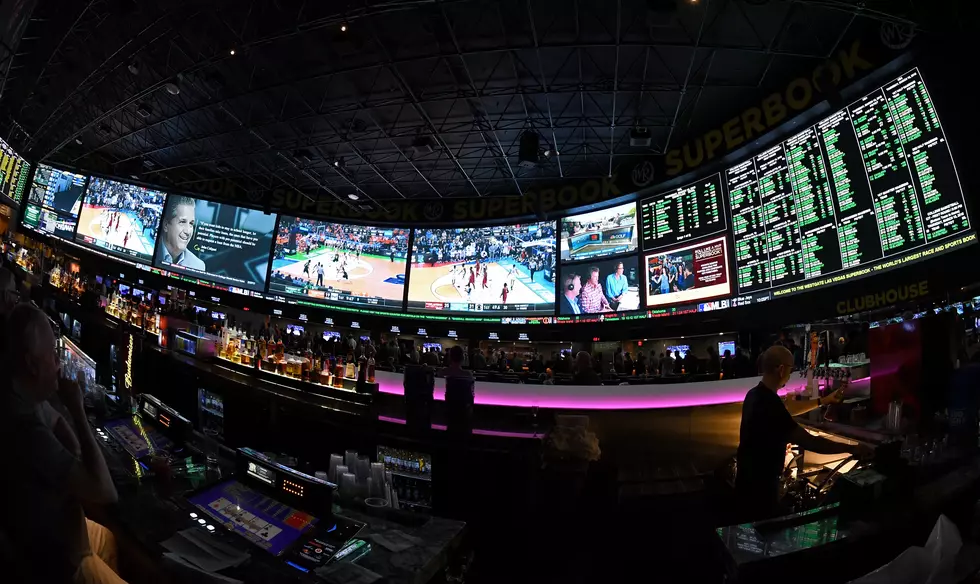 Supreme Court Makes Sports Betting a Possibility Nationwide
Ethan Miller/Getty Images
WASHINGTON (AP) — The Supreme Court on Monday struck down a federal law that bars gambling on football, basketball, baseball and other sports in most states, giving states the go-ahead to legalize betting on sports.
The Supreme Court ruled 6-3 to strike down the Professional and Amateur Sports Protection Act. The 1992 law barred state-authorized sports gambling with some exceptions. It made Nevada the only state where a person could wager on the results of a single game.
One research firm estimated before the ruling that if the Supreme Court were to strike down the law, 32 states would likely offer sports betting within five years.
"The legalization of sports gambling requires an important policy choice, but the choice is not ours to make. Congress can regulate sports gambling directly, but if it elects not to do so, each state is free to act on its own. Our job is to interpret the law Congress has enacted and decide whether it is consistent with the Constitution. PASPA is not," Justice Samuel Alito wrote for the court.
The court's decision came in a case from New Jersey, which has fought for years to legalize gambling on sports at casinos and racetracks in the state.
Copyright 2018 The Associated Press. All rights reserved. This material may not be published, broadcast, rewritten or redistributed.
---