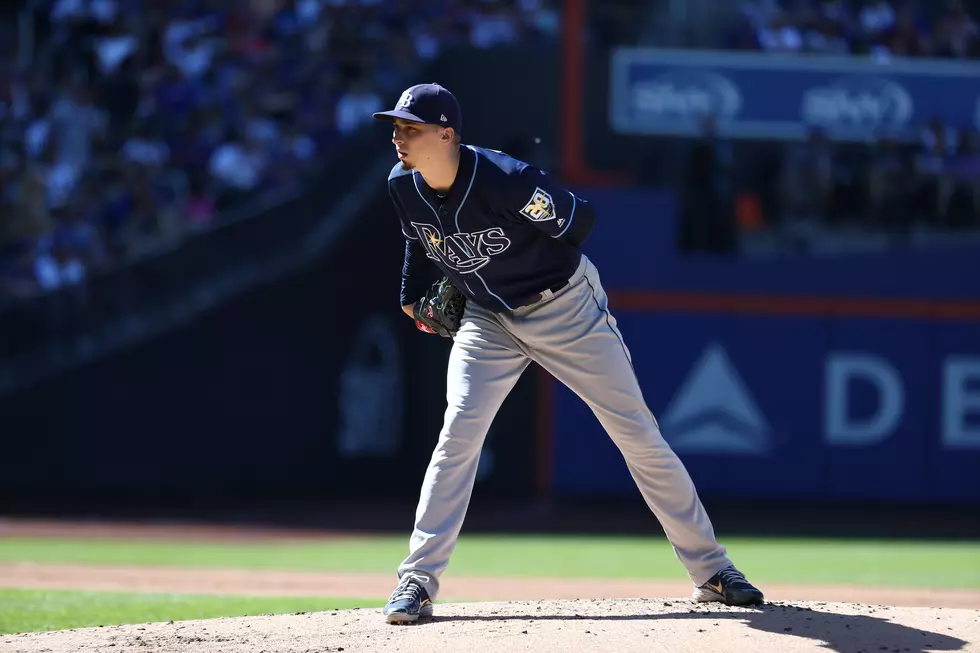 Tampa Rays Put All-Star Lefty Blake Snell on Dl with Shoulder Fatigue
Al Bello/Getty Images
ST. PETERSBURG, Fla. (AP) — The Tampa Bay Rays have put All-Star left-hander Blake Snell on the 10-day disabled list with fatigue in his throwing shoulder.
Snell had an MRI on Monday that showed no structural issues. The team is hopeful that Snell will miss just one start.
The 25-year-old Snell had been scheduled to make his first post-All-Star appearance Tuesday night against the New York Yankees. He pitched in the All-Star Game last Tuesday.
Snell is 12-5 with a 2.27 ERA in 20 starts.
Copyright 2016 The Associated Press. All rights reserved. This material may not be published, broadcast, rewritten or redistributed.