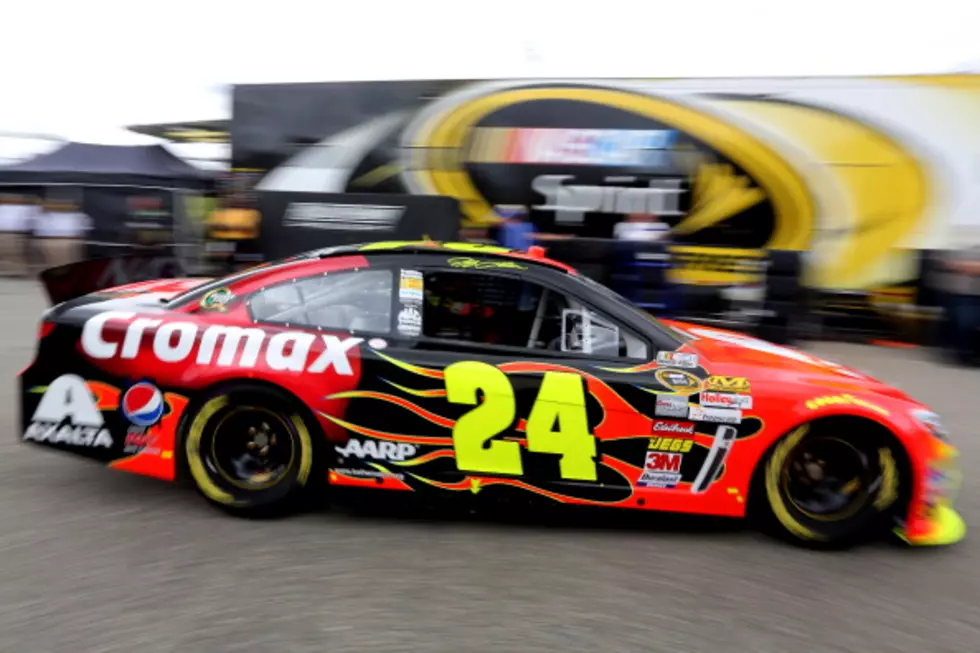 The "What If" Game NASCAR Style
(Photo by Jerry Markland/Getty Images)
Only three races into the NASCAR Sprint Cup Chase to the Championship and two drivers are really smarting because of opportunity lost.  IF they had to do over again, their stature in the championship hunt would be greatly enhanced.
Dale Earnhardt, Jr. has put together two top 10 finishes after blowing up in the first race at Chicagoland Speedway.  Using hindsight if the 88 car had stayed together in one race and maximized the opportunity at Dover, Junior Nation would be stoked for a chance at the championship.  Add at least 20 points to his current total and he would be fourth or fifth in points.
Let's explain that "fourth or fifth" in the previous paragraph.  Hindsight could also benefit Jeff Gordon as well.  Sliding through the pit box at New Hampshire has cast a shadow on the 24 camp.  Give the three-time champ an extra five points minimum for the spots he lost on pit road and his prospects look a little brighter.
Kyle Busch could also be in the "what if" camp because of his output so far.  The champion has to win races in the chase.  Kyle and Matt Kenseth have the same average finish through the first three races, but he's twelve points back in the point standings without a win.
Coming into this weekend at the Kansas Speedway be ready for more Hendrick horsepower at the top of the grid.  Historical analysis shows Jimmie Johnson is automatic with twelve top ten finishes in fourteen races and two wins.  Gordon is almost as good with two wins of his own and half of his finishes are top fives.  Chase competitors with wins include Greg Biffle (2), Matt Kenseth (2) and Ryan Newman (1).  Carl Edwards almost had one, but came up just short.  Kyle Busch has not had much success at Kansas as he is ranked 31st among all active drivers in regards to finishing order.
More From KSOO-AM / ESPN Sioux Falls