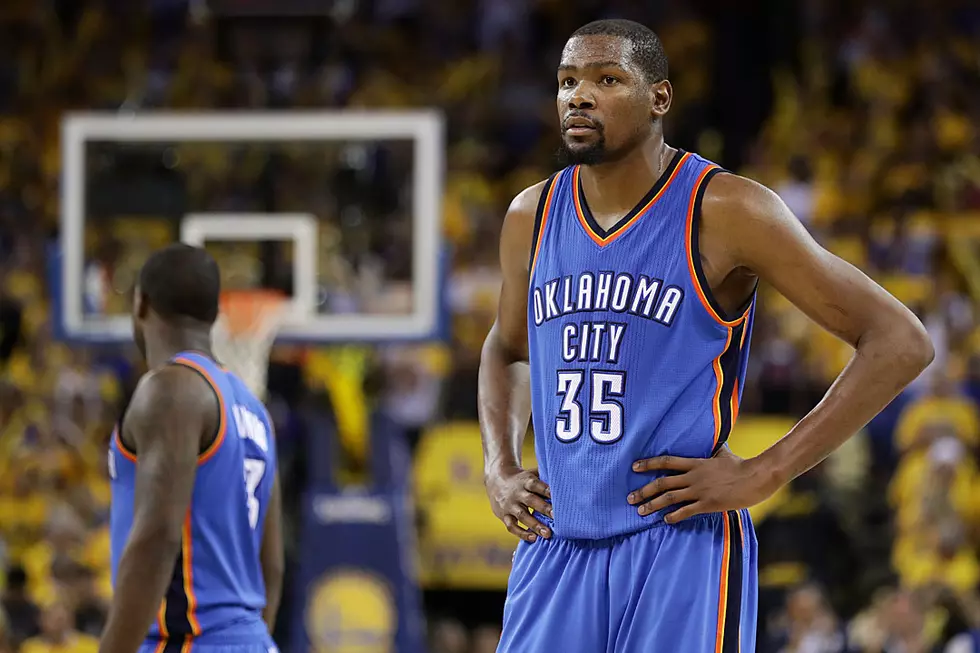 Betrayed Thunder Fans Burn Kevin Durant Jerseys to a Crisp
Getty Images
Kevin Durant is officially public enemy number one in Oklahoma City.
It may not be quite as brutal an exit as LeBron James' famed 2010 "Decision" (LeBron was a homegrown star, after all), but Durant's move is still a big blow to OKC. After all, he's been with the franchise since it relocated from Seattle in 2008.
The fans have embraced him, but now that he's defected -- and not just defected, but defected to the team that eliminated the Thunder after they blew a 3-1 series lead in Western Conference Finals -- Durant is about as popular as soup during a heat wave, although they may get a chuckle out of Frank Caliendo reading Durant's announcement in the voice of Morgan Freeman:
One fan even pointed out how KD once criticized LeBron after he signed with the Heat.
Durant may want to beef up security the first time his Warriors come to Oklahoma City next season because the fans want blood. Well, lighter fluid, anyway.
More From KSOO-AM / ESPN Sioux Falls