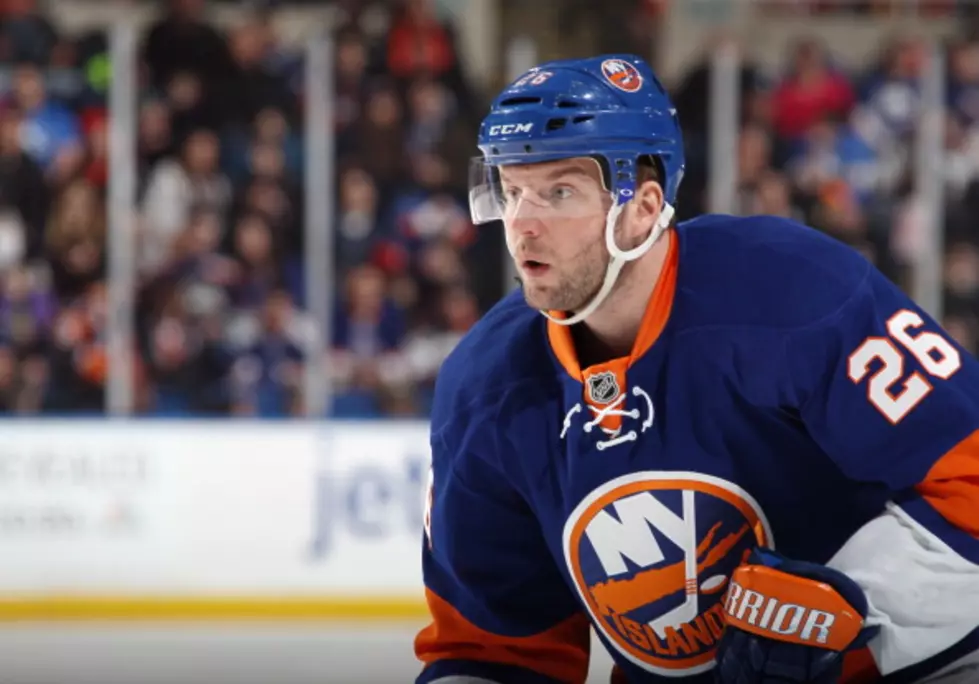 Wheeling And Dealing At The Deadline: Vanek Traded To Canadiens, Wild Add Scoring Punch
Bruce Bennett/Getty Images
The Montreal Canadiens acquired the former Sioux Falls Stampede star from the New York Islanders at the NHL trade deadline on Wednesday.  The Canadiens get Vanek and a conditional fifth-round pick in this year's draft from the Islanders for prospect Sebastien Collberg and a conditional second round pick.  The draft picks change hands only if Montreal makes the playoffs.
It's the second time Vanek has been traded this season. The Islanders sent Matt Moulson and first and second-round draft picks to Buffalo in October to get Vanek.
The 30-year-old Austria native is in the final season of a seven-year, $50 million contract and will be an unrestricted free agent this summer.  Could he wind up back in Minnesota where he played college hockey for the Golden Gophers?  The Wild have a number of unrestricted free agents on their roster that could give them the cap space to make a play for Vanek.
Meanwhile, Minnesota added some scoring potential by trading with Buffalo for Moulson and center Cody McCormick.  In return, the Sabres get fourth-line forward Torrey Mitchell and two second-round picks in 2014 and 2016.
Moulson has scored 30 goals three times in his career.  He played 55 games for the Sabres, with 17 goals and 21 assists.  McCormick is a 10-year veteran who split the season between Buffalo and AHL Rochester.  He has one goal and five points in 29 games.
The Wild have been on a roll since the first of the year, going 14-4-2 and are currently in seventh place in the Western Conference playoff race.  With Tuesday's trade for Edmonton goalie Ilya Bryzgalov, and Wednesday's deal, Minnesota general manager Chuck Fletcher may have given his team the help it needs to make more than just a first-round appearance in the Stanley Cup Playoffs.
More From KSOO-AM / ESPN Sioux Falls