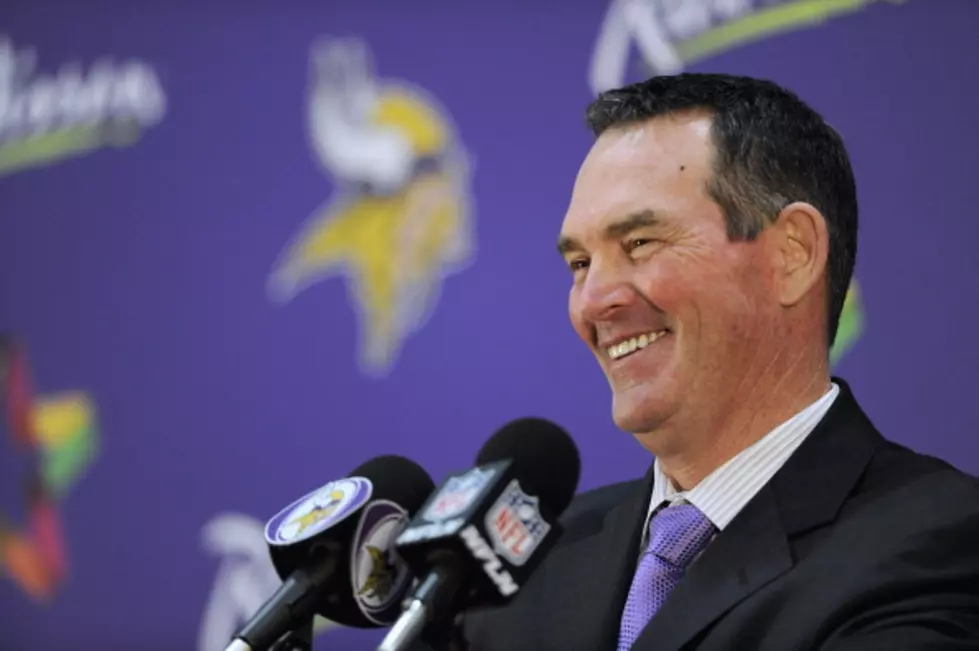 Who Will be the Next Minnesota Vikings Starting Quarterback?
Hannah Foslien/Getty Images
Basketball's over, baseball's heating up, and soccer in the limelight right now with the World Cup. On the horizon is football season, and the Minnesota Vikings will have a battle at quarterback. 
ESPN's Ben Goessling wrote today that new head coach Mike Zimmer says he expects to give snaps to Matt Cassel, Christian Ponder, and rookie Teddy Bridgewater for a chance to be the Vikings signal caller next season.
It's early, but the competition is wide open.
Last season, Cassel played in nine games, and threw for 1,807 yards, 11 touchdowns, nine interceptions, and completed 60.2% of his passes. Ponder played in nine games as well, and threw for 1.648 yards, seven touchdowns, nine interceptions, and completed 63.6% of his passes.
Bridgewater was taken in the first round of the NFL Draft with the 32nd pick after the Vikings. At Louisville, played 13 games, and passed for 3,970 yards, 31 touchdowns, and four interceptions. He completed 71.0% of his passes.
At last week's Legends event at Kirkeby-Over Stadium at Augustana, Vikings linebacker Chad Greenway talked to ESPN 99.1's Sam Tastad and shared his early thoughts on Bridgewater:
"Ted's a great kid. I mean, I haven't got to know him that well, and been around him that much, but he makes some great throws and has a lot of talent. He is a good kid, works hard, has a lot of talent, and it's kind of what you expect out of a rookie."

 
The Vikings were 5-10-1 a year ago, and are talented on offense with Adrian Peterson, Cordarralle Patterson, Greg Jennings, Jerome Simpson, and Kyle Rudolph. Their offense wasn't bad last season, as Minnesota scored at least 24 or more points in September (lost three of four), thirty once in October (lost), twenty of more points four times in November (lost twice, won once, and tied), and scored twenty or more points three times all in December (won twice, and lost once in those games).
Minnesota did score a lot last year when you look at the numbers, and lost most of those games. That falls on their defense, but they should be better with the additions of Linval Joseph and Captain Munnerlyn. Looking forward, the Vikings have potential, and with new offensive coordinator, Norv Turner, and a defensive-minded head coach with Mike Zimmer, there is a lot of optimism.
What do you think? Who should the Vikings quarterback be? Cassel, Ponder, or Bridgewater?
*For comments, and story ideas, email Sam at tastadsam@gmail.com, and follow him on Twitter @samtastad.