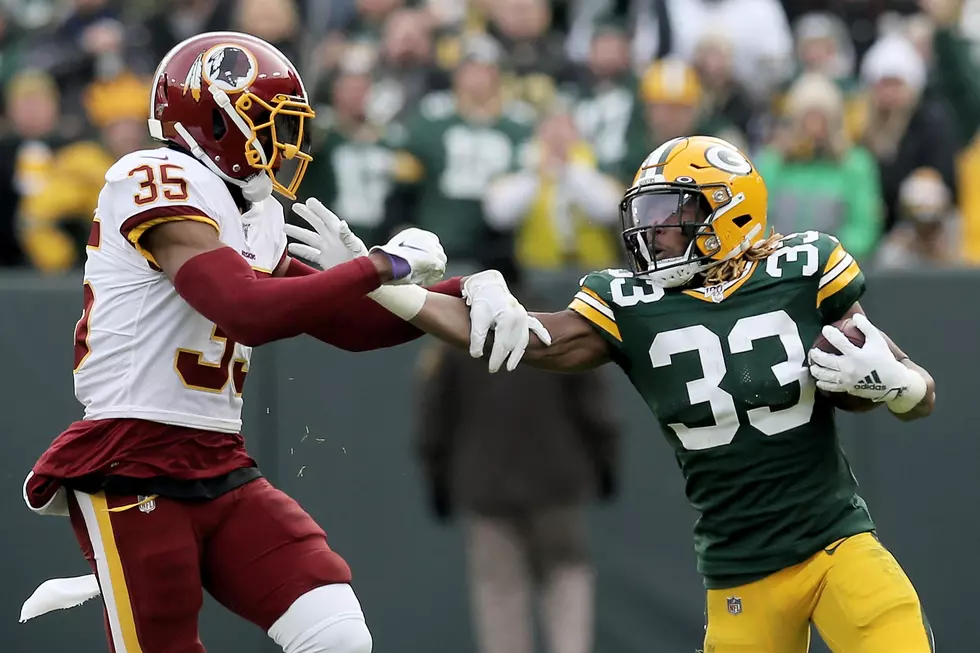 Aaron Jones Leads Packers Past Washington
Dylan Buell/Getty Images
GREEN BAY, Wis. (AP) — Aaron Jones rushed for a season-high 134 yards and a touchdown on just 16 carries, Aaron Rodgers threw for 195 yards and the Green Bay Packers did enough to beat the Washington Redskins 20-15 Sunday.
Jones had his third 100-yard rushing game of the season and hauled in six catches for 58 yards. With fewer than 3 minutes left in the game, the third-year running back had more total yards (192) than the Redskins (187).
Dwayne Haskins completed 16 of 27 passes for 170 yards and a touchdown with an interception for Washington (3-10), which was officially eliminated from playoff contention. The rookie quarterback was sacked four times.
Adrian Peterson became just the sixth back in NFL history to reach the 14,000-yard mark, running for 76 yards and a score. He now has 14,036 yards in a 13-year career. Curtis Martin is fifth all-time with 14,101 yards.
It will be a battle with the Bears next Sunday as Chicago plays at Lambeau. Our coverage begins at 11:45 AM on ESPN 99.1.
Copyright 2019 The Associated Press. All rights reserved. This material may not be published, broadcast, rewritten or redistributed.