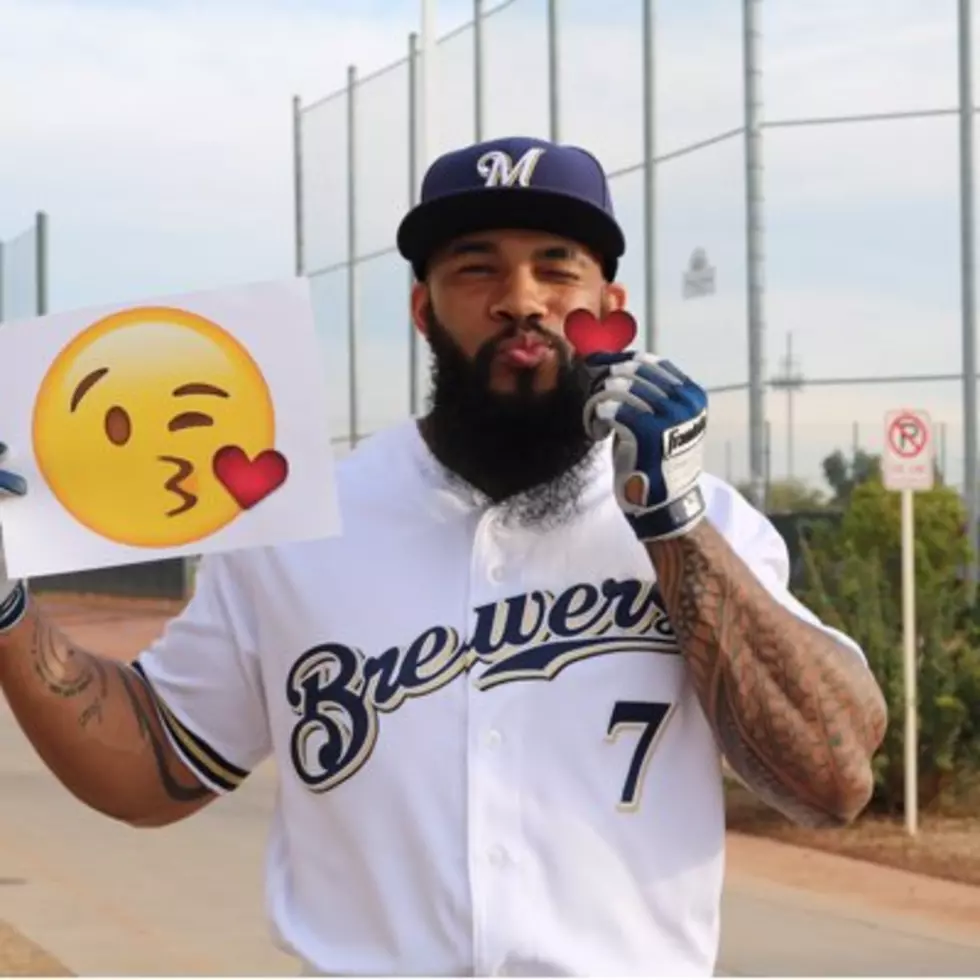 Best MLB Hitter You've Never Heard Of
@EricThames/Twitter
I'm just going to say it: Eric Thames is the best Major League Baseball hitter you've never heard of.
Hey, it's okay to admit you didn't know who Eric Thames was heading into this season. In fact, unless you're a Brewers fan, Thames probably hasn't crossed your mind since his days with Toronto and Seattle from 2011-12.
But Thames is someone you have to take note of if you hadn't noticed what he's doing already.
Thames spent the past three years playing in the Korea Baseball Organization with the NC Dinos. During his tenure with the NC Dinos from 2014-16, Thames hit .349 and averaged 41 home runs and 127 runs batted in per season. It was in South Korea where he rediscovered himself as a baseball player and as a big-time slugger.
2017 marked Thames' return to MLB, and he's taken advantage of every opportunity.
As of April 25, Thames leads MLB in home runs (10) and runs scored (24). Six of Thames' 10 moon shots came in a span of five consecutive games, and seven of his 10 homers came against the Cincinnati Reds.
Compared to his career MLB numbers, Thames is essentially having the best season of his MLB career. 2011 saw Thames hit 12 long balls in 362 at-bats.
Oh, and Thames' leads MLB hitters in slugging percentage (.910), on-base plus slugging percentage (1.392) and total bases (61).
In just 19 games, Thames has reminded MLB teams what hard work and dedication can bring. And thanks to the work of the Internet and YouTube, Thames can remind you, too.
More From KSOO-AM / ESPN Sioux Falls