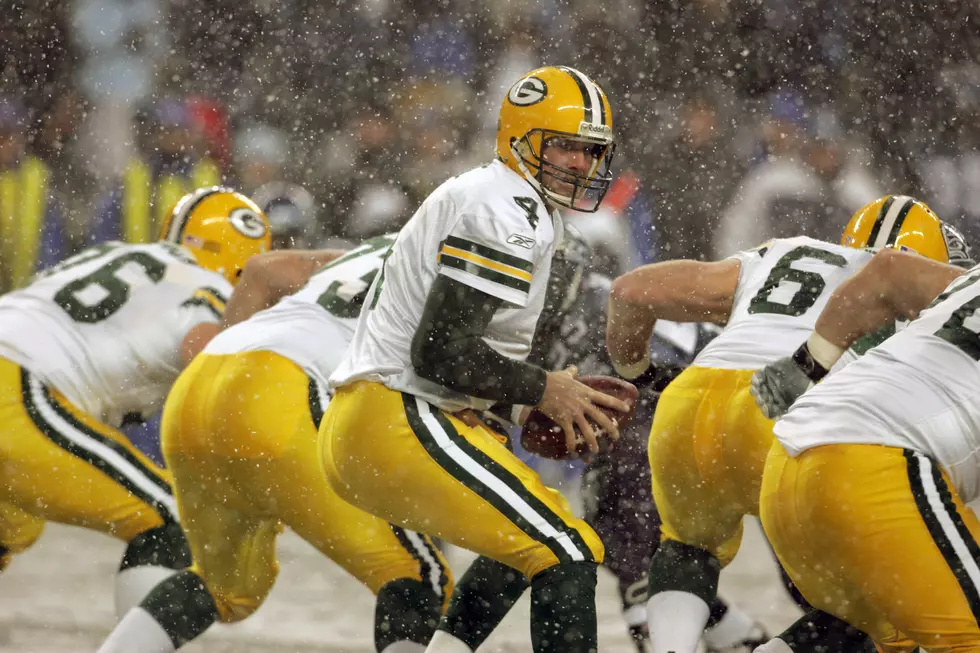 Brett Favre Says He Went to Rehab 3 Times to Fight Addictions
Kevin Casey/NFLPhotoLibrary
GREEN BAY, Wis. (AP) — Retired quarterback Brett Favre says he made three trips to rehabilitation centers during his Hall of Fame career to fight his dependence on painkillers and alcohol.
Favre told Sports Illustrated he took as many as 14 Vicodin at one time during the 1995 season in Green Bay. Favre won the first of his three consecutive Most Valuable Player awards that season.
"It is really amazing, as I think back, how well I played that year," Favre said. "That was an MVP year for me. But that year, when I woke up in the morning, my first thought was, 'I gotta get more pills.'"
Favre said his issues with pills caused him to spend 28 days at a center in Rayville, Louisiana, in the early 1990s. Favre also says he spent 28 days in rehab "strictly for drinking" in 1998. The story also mentions a previously reported 72-day stint at a Kansas City rehab center in the mid-1990s to get off Vicodin.
"When I drank, I drank to excess," Favre said. "So when I went in the second time, to the place in Kansas, I remember vividly fighting them in there. They said drinking was the gateway drug for me, and they were right, absolutely right, but I wouldn't admit it. I will never forget one of the nurses. I had it all figured out. I fought with this nurse all the time. I would not admit the drinking problem. At the end, she said to me, 'You'll be back.'
"I was back. 1998. Guess who was waiting there when I walked in — that same nurse."
Favre played in the NFL from 1991-2010 and was inducted into the Pro Football Hall of Fame in 2016.
Copyright 2018 The Associated Press. All rights reserved. This material may not be published, broadcast, rewritten or redistributed.
---
More From KSOO-AM / ESPN Sioux Falls