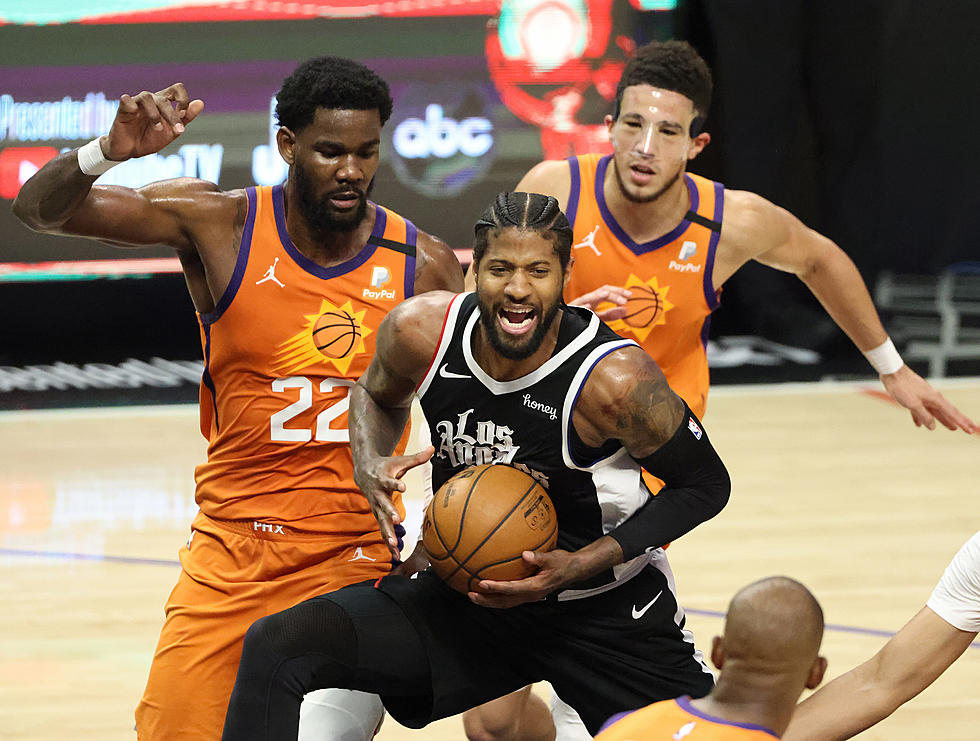 Clippers Are On The Board with Win Over the Suns, Trail Series 2-1
Harry How/Getty Images
This year's edition of the LA Clippers has cobbled together comebacks off the scrappy defense, tactical adjustments, and unlikely heroes. But most of all, with Kawhi Leonard, sidelined for the last five games of these NBA playoffs, they have leaned on Paul George. The former MVP candidate, one of the few active Clippers players with significant conference finals experience before this season, has battled back from a season of slander and social media roasts and has redefined the perception of "Playoff P."
It was a little less than a year ago when George clanked a shot off the side of the backboard in the Clippers' Game 7 loss to the Denver Nuggets in the Florida bubble, a shot that threatened to define his Clipper career and saddled him with the unflattering "Pandemic P" nickname.
Thursday against the Suns, however, felt more desperate than the previous two Game 3s. Leonard was out again, while Chris Paul was back in the lineup for Phoenix, making his series debut against the Clippers in L.A., where he spent six seasons trying -- and failing -- to take the organization to this exact level.
The Suns cut an 18-point deficit down to six in the fourth quarter, but George scored or assisted on the next 10 Clipper points, giving LA the final push it needed in a 106-92 victory.
The Clippers have already made history this season as the first team to come back from multiple 2-0 deficits. But in each case, they tied the series after winning the all-important Game 3. They know coming back from both 2-0 and 3-1 down in the series is a far more difficult challenge.
Next up, Phoenix vs LA Saturday 7:30 PM on ESPN 99.1
10 Highest Paid NBA Players of All-Time
More From KSOO-AM / ESPN Sioux Falls