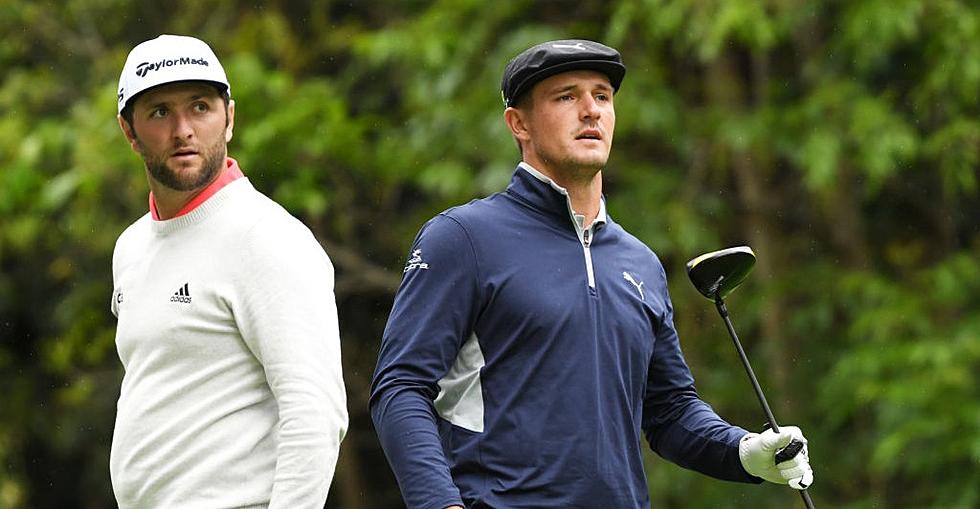 DeChambeau, Rahm Out of Olympics After Positive COVID Tests
Getty Images
KAWAGOE, Japan (AP) — Positive COVID-19 tests knocked Jon Rahm and Bryson DeChambeau out of the Olympic golf tournament Sunday, in a pair of surprises that reinforced the tenuous nature of holding a massive sports event during a global pandemic.
Word of Rahm's positive test came from the Spanish Olympic committee about four hours after USA Golf delivered the same news about DeChambeau.
They are among the best-known of the some 11,000 athletes descending on Japan for the 17-day sports festival at which negative COVID tests — but not vaccinations — are required to participate.
Spain's Olympic federation explained that Rahm had two negative tests after leaving England, where he played in the British Open earlier this month. But a third test that was also required came back positive.
The country said it would not seek to replace Rahm, leaving Adri Arnaus as its only player in the men's tournament, which starts Thursday at Kasumigaseki Country Club outside of Tokyo.
KEEP READING: Here are 50 of the most famous sports goofs