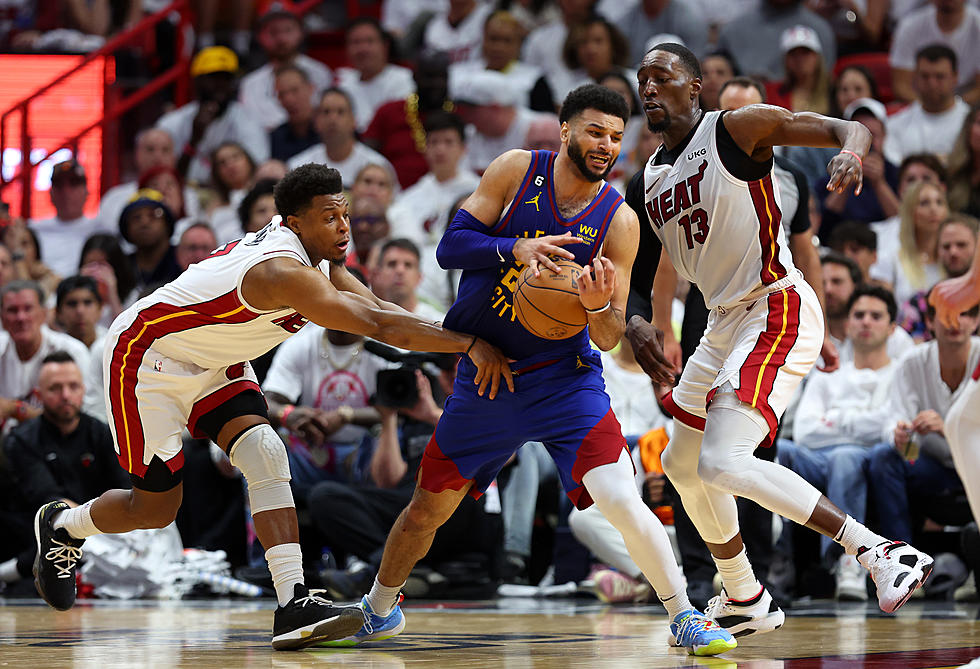 Denver Nuggets & Indiana Pacers Agree To Trades
Photo by Mike Ehrmann/Getty Images
The defending champion Denver Nuggets will acquire the 29th and 32nd overall picks in Thursday's draft in a trade with the Indiana Pacers, sources told ESPN's Adrian Wojnarowski.
The Nuggets will send a 2024 first-round pick and the 40th overall pick in this year's draft to Indiana in the deal, sources said.
The 2024 first-rounder going to the Pacers was acquired by the Nuggets in a trade with the Oklahoma City Thunder made during the NBA Finals. It will be the least favorable among the 2024 first-round picks owned by the Thunder, which includes Oklahoma City's, the LA Clippers', Houston's (if 5-30) or Utah's (if 11-30), according to ESPN's Bobby Marks. The Nuggets acquired that pick, as well as the 37th overall pick in this draft, for a protected 2029 first-round pick in the recent deal with Oklahoma City.
Denver, which is preparing for the possibility of losing sixth man Bruce Brown in free agency after he declined his $6.8 million option for next season, will now draft at Nos. 29, 32 and 37 on Thursday as general manager Calvin Booth continues to attempt to find young role players who can contribute during the franchise's window as contenders. It's critical for the Nuggets to have contributors on rookie contracts to fill out a roster that features two-time MVP Nikola Jokic, Jamal Murray and Michael Porter Jr. on maximum contracts.
The Pacers still own four picks on Thursday night (Nos. 7, 26, 40 and 55) and remain active in trade discussions with other teams, sources said. Indiana, whose promising young core is headlined by All-Star point guard Tyrese Haliburton and All-Rookie shooting guard Bennedict Mathurin, now owns two first-round picks in the 2024 draft.
CHECK IT OUT: 100 sports records and the stories behind them
Ten Odd NBA Mascots That Don't Match The Team Names
More From KSOO-AM / ESPN Sioux Falls