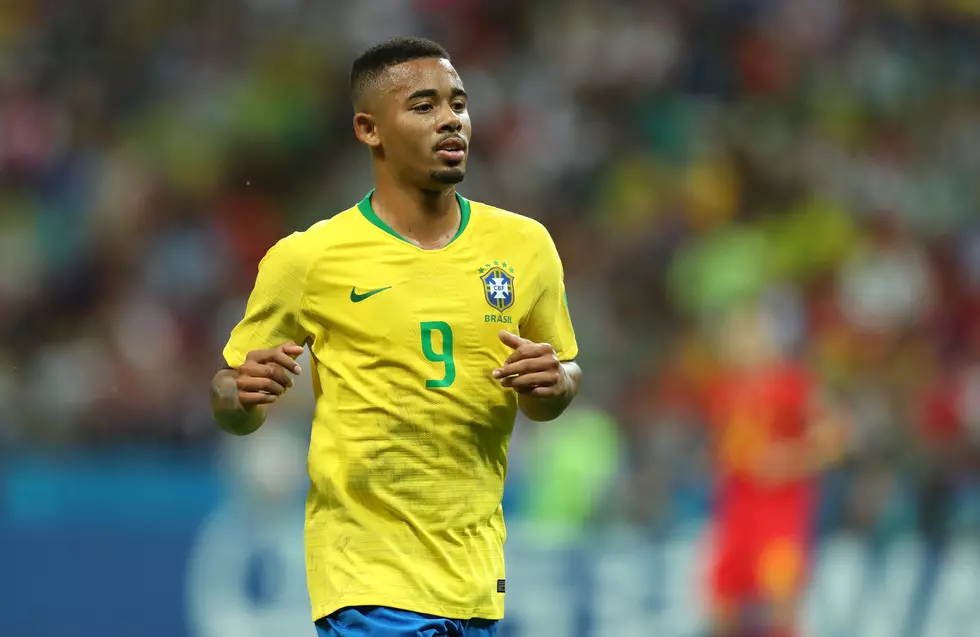 Gabriel Jesus Staying at Man City 2 Extra Years to 2023
Catherine Ivill/Getty Images
MANCHESTER, England (AP) — Brazil forward Gabriel Jesus extended his Manchester City contract on Friday to 2023, adding two more years to his previous deal.
Jesus joined City in January 2017, and has 24 goals in 53 matches. He helped City win the English Premier League and League Cup last season.
Also, Spanish winger Pedro signed a one-year contract extension at Chelsea.
The 31-year-old Pedro, who arrived from Barcelona in 2015, extended his contract to 2020. He has played 131 games for Chelsea, scoring 28 times.
Also, midfielder Alex Iwobi signed a new "long-term" deal at Arsenal, where he came through the academy. The club did not elaborate.
Iwobi scored three goals in 26 league games under Arsene Wenger last season.
The 22-year-old Nigeria international, the nephew of Nigeria great Jay-Jay Okocha, played in three matches at the World Cup in Russia.
Copyright 2016 The Associated Press. All rights reserved. This material may not be published, broadcast, rewritten or redistributed.
More From KSOO-AM / ESPN Sioux Falls