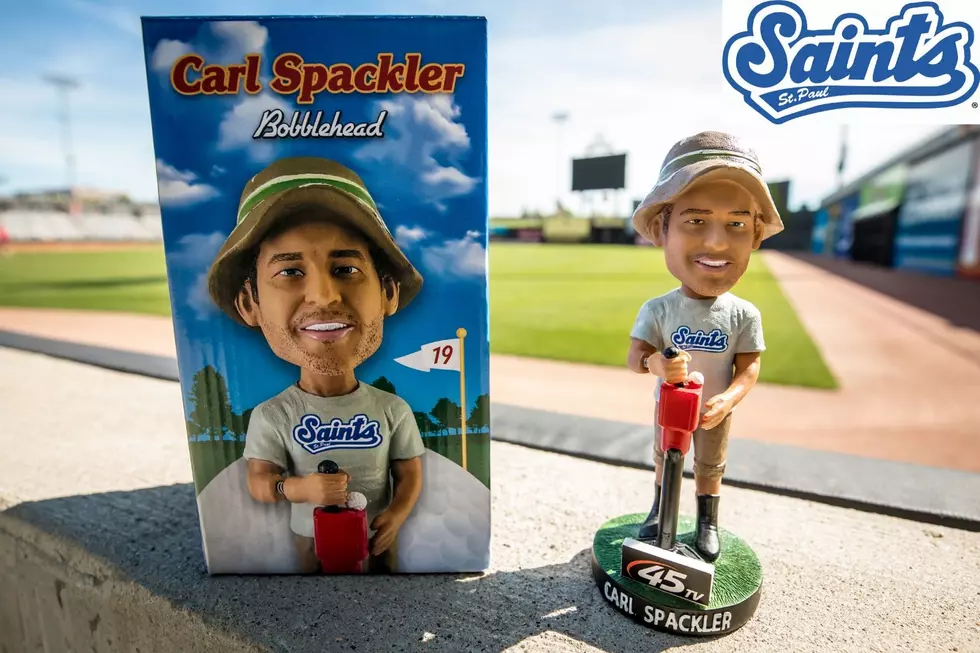 How You Can Win a Carl Spackler Bobblehead and St. Paul Saints Tickets
Courtesy: St. Paul Saints
The St. Paul Saints will bring a great weekend of promotions to Sioux Falls including this Carl Spackler bobblehead giveaway. Here's how you can win one before the game!
St. Paul will play a homestand, in Sioux Falls, against Milwaukee this weekend. No, we don't have a pool at the stadium, but it will play as a great host for the Saints. As part of Saturday night's game, the Saints will host a 40th-anniversary celebration of the movie Caddyshack and give away 500 Carl Spackler bobbleheads. The first *490 fans at the stadium on Saturday, July 18 will receive one of the limited edition bobbleheads.
Wait, why only 490 fans? That's because we have 10 early sets to give away! You can win a family four-pack of tickets, along with one Carl Spackler bobblehead to Saturday night's 6:05 PM game, by jumping on Twitter and answering our question of the day!
Five people who answer our question of the day will be selected at random today (July 15) and tomorrow (July 16) as winners for the tickets and bobblehead!
So join in on the fun and make this your own Cinderella story. Get to our Twitter page and send us your response to be entered to win.
Enter your number to get our free mobile app
Weird Baseball Stadiums of the Midwest
More From KSOO-AM / ESPN Sioux Falls