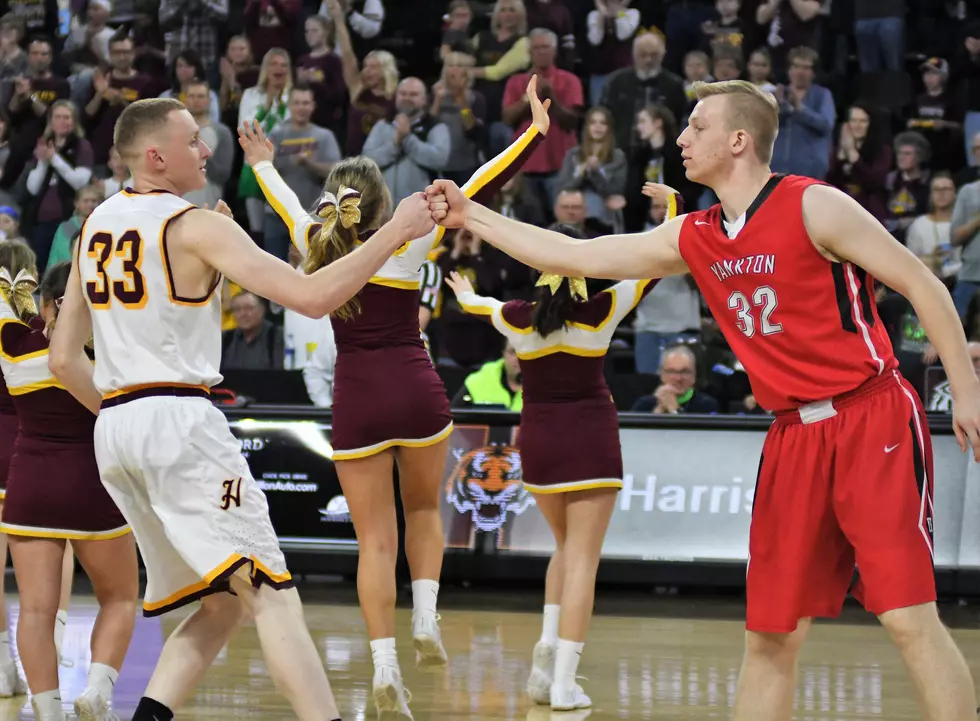 Matthew Mors Named Gatorade South Dakota Basketball Player of the Year Again
South Dakota Public Broadcasting
For the second consecutive season, Yankton's Matthew Mors has been named Gatorade South Dakota Basketball Player of the Year.
Mors helped lead the Bucks to a 17-4 overall record heading into the Class AA basketball tournament. Yankton is set to enter as the top overall seed if the tournament is ever played. This season, Mors averaged 19.5 points, 8.5 rebounds, 2.9 assists, and 2.1 steals per game. He becomes the third player in South Dakota to win consecutive Gatorade Player of the Year honors. Mike Miller won the award for the 1996-1997 and 1997-1998 seasons, while Zach Hanson did so in 2011-2012 and 2012-2013.
Outside of the court, the 6'7 Wisconsin recruit managed to hold a 3.6 GPA in the classroom and he volunteers as a youth basketball coach.
Each season, Gatorade honors a standout athlete for every sport with its Player of the Year. Local winners are given an opportunity to award a $1,000 grant to a local or national youth organization. A national winner for player of the year is selected at a later date. More information regarding Gatorade's Player of the Year can be found here.
Enter your number to get our free mobile app