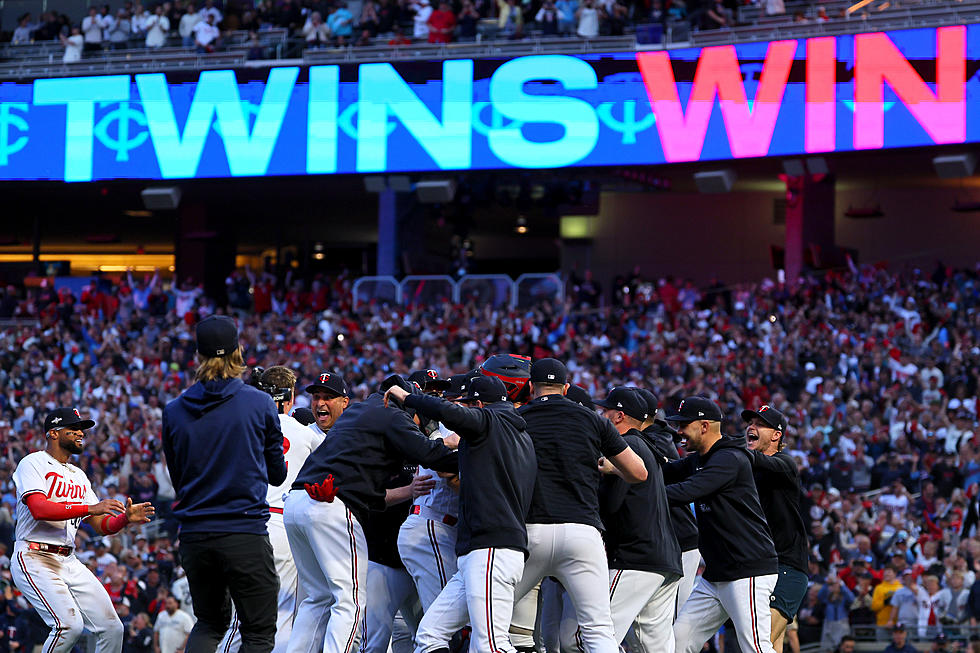 Minnesota Twins Broadcaster Bids Farewell
Getty Images
In broadcasting, we live behind the microphone and in front of the camera. For Minnesota Twins fans one of your family members has announced his retirement from the booth.
Dick Bremer the club's television voice for the past 40 seasons is stepping away from the broadcast booth and will transition into a Special Assistant role in the organization's front office at year's end.
In a statement issued by the Minnesota Twins, Bremer shares his love for the team:
"For 40 years, I've been blessed to totally immerse myself in the game that I love for the team that I love," said Bremer. "In those 40 years, I broadcast 4,972 Twins games. Over the last year or so, I thought it would really be cool to make it to 5,000. Then, I thought to myself, how selfish would that be? A broadcast should NEVER be about the announcer. It should ALWAYS be about the game and those who play it. I hope in my final season, I proved that 'I've still got my fastball', a goal I set when I started with the Twins in 1983. I look forward to the next chapter in my life with the Twins and thank Twins Territory for 40 incredible seasons! God bless."
The Twins are currently assessing potential broadcast options, as well as a talent lineup for the 2024 season and beyond. An announcement regarding those decisions will be forthcoming this offseason.
Your home for Minnesota Twins Baseball is ESPN 102.3/AM 1000 KSOO.
Opening Day 2024 finds Minnesota playing at Kansas City on Thursday, March 28. The season home-opener will be Thursday, April 4 against the Cleveland Guardians at Target Field.
LOOK: MLB history from the year you were born
Stacker
compiled key moments from Major League Baseball's history over the past 100 years. Using a variety of sources from Major League Baseball (MLB) record books, the Baseball Hall of Fame, and audio and video from events, we've listed the iconic moments that shaped a sport and a nation. Read through to find out what happened in MLB history the year you were born.
Gallery Credit: Seth Berkman
30 Hilarious Minor League Baseball Teams That Sound Fake, But Are Actually Real
We went through every Major League Baseball team's Minor League affiliate list to find the most hilariously creative team names and the ballpark promotions they present to their fans. From biscuits to Mullet Thursdays, here are 30 of the best Minor League Baseball team names and ballpark promotions.
More From KSOO-AM / ESPN Sioux Falls