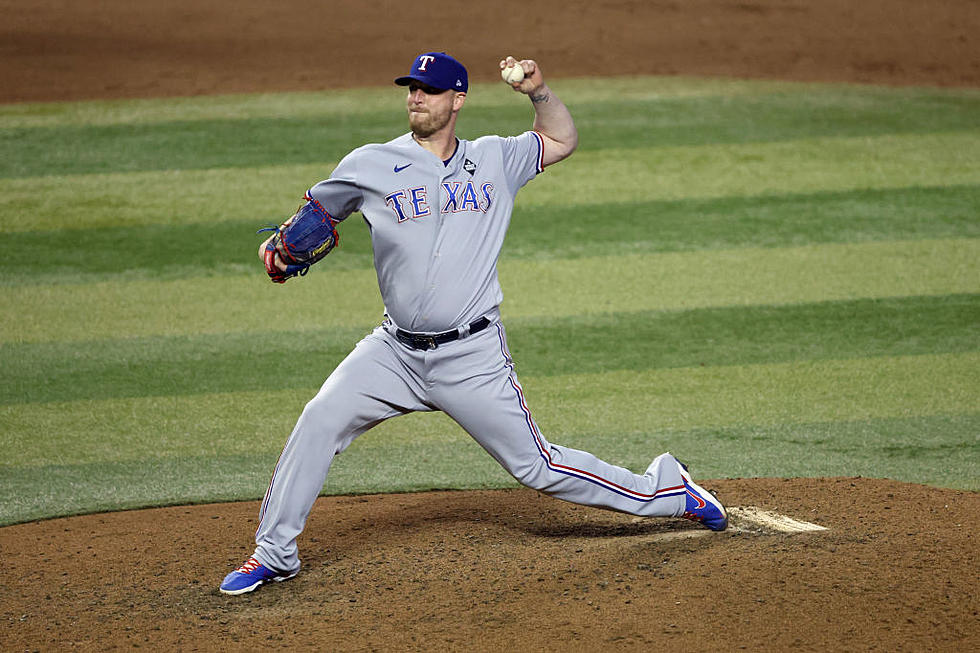 Should The Minnesota Twins Sign this Good Luck (Ch)Arm?
Getty Images
Last week I wrote about Minnesota sports fans having "hope" after The Texas Rangers won the World Series. Two years ago, The Rangers lost 102 games but kept digging and made a quick turnaround to where they are now. 
To do what they did took a lot of skill, and a little luck, and a good luck charm? Apparently, Texas had an "Ace" up their sleeve, and I use the term "Ace" loosely.  
Relief Pitcher Will Smith (not the Fresh Prince of Bel Air) was on the post season roster and won a World Series Championship, just like he's done the last two seasons. That's right, he's a three-time Champion, three years in a row.  
Smith was with the Atlanta Braves in 2021, and then the Houston Astros last season. With the win this year, he became the first player in Major League Baseball history to win 3 consecutive World Series Rings with three different teams.  
Smith appeared in sixty games and fifty-seven and one third innings this year for The Rangers and had a two and seven record with 4.40 ERA. Smith's overall career numbers are thirty-three wins, forty-one losses, with an ERA of 3.67 in six hundred eleven innings in five hundred seventy-three games.  
It's not like those numbers are stellar, and it sort of explains why Smith has been on three different teams in the last three years.  
With all that said, Should the Minnesota Twins sign Smith, who is a free agent again? The Twins had a great season this past year and hopefully will be in contention again next year.  
Sometimes you need a good luck charm on your team, and it appears Will Smith has been that for three Major League Teams.  
15 Pieces of Advice for People New to Minnesota
More From KSOO-AM / ESPN Sioux Falls