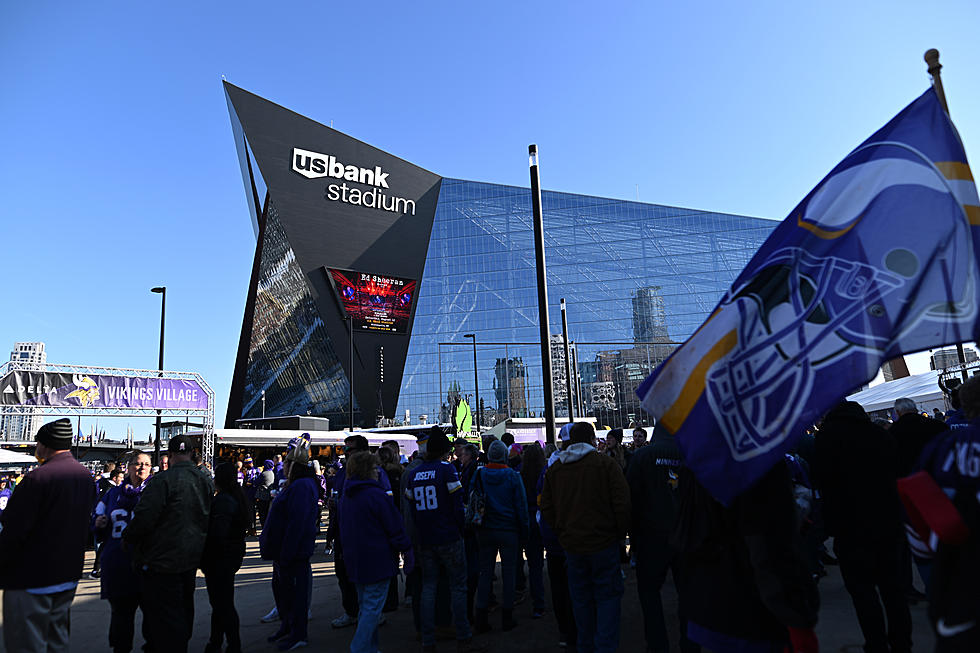 Unlocking the Best NFL Experience: The Top 10 Stadiums Revealed
Getty Images
The Minnesota Vikings have a very nice home in the Twin Cities.
So nice, in fact, that NFL fans have started to take notice. According to a recent study, the home of the Vikings ranks in the top 10 nicest NFL stadiums in a variety of categories:
Online casino and sportsbook operator JeffBet analyzed reviews on Google, Yelp, and TripAdvisor to determine the most popular NFL stadiums in America based on the average number of five-star ratings in total for each stadium.  
The Top 10 Nicest NFL Stadiums
Unsurprisingly, Lambeau Field takes the cake. The history, the pageantry, and the product on the field (usually) is top-notch.
It's a pretty even split between indoor and outdoor venues at the top, with a good mix of new-age and traditional stadiums.
It's clear to see that modern amenities definitely make the top of the list, but NFL fans still have a sweet spot for the history of the game and their 'football weather.'
Source: JeffBet.com
The 10 Highest Paid Athletes in Minnesota
Who are the 10 highest-paid professional athletes in the Land of 10,000 Lakes? Take a look...
Gallery Credit: Curt St. John
Most Valuable Franchises in American Sports
Five of the ten most valuable franchises in American sports come from the NFL.
Gallery Credit: Scott Prather
NFL Franchises That Have Never Won A Super Bowl
A dozen NFL teams have never experienced the ultimate prize in the sport of football.
Gallery Credit: Scott Prather
More From KSOO-AM / ESPN Sioux Falls