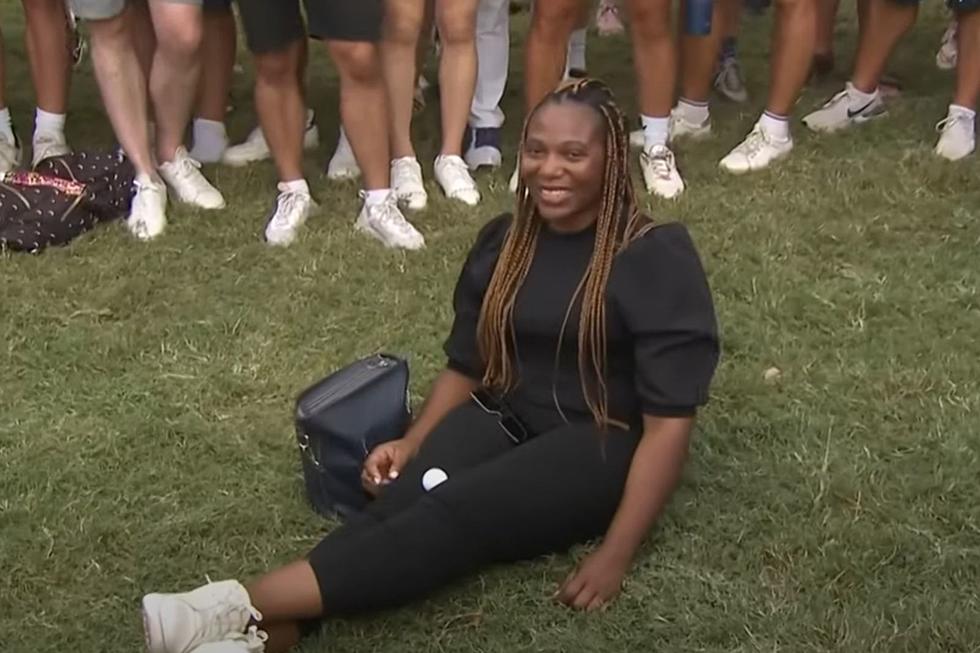 Rory McIlroy's Ball Lands in Woman's Lap [VIDEO]
YouTube
For golfers, we have all hit some really great shots. And, some really bad shots. Like my only hole-in-one at Willow Run Golf Course. My tee shot was elevated on a par-4, and sliced to the par-3 hole parallel to the fairway that I was driving to. DUNK! Ace, on the wrong hole.
But have you ever had your ball land on someone sitting in the gallery?
It was the most awkward lie of the day for Rory McIlroy.
Sioux Falls to Get New Private Golf Course by the Fall of 2025
The four-time major winner's tee shot on the par-3 13th hole at the World Tour Championship in Dubai, United Arab Emirates, on Thursday somehow landed in the lap of a female spectator who was to the right of the green.
Amid much laughter, the rest of the spectators retreated, but the woman remained in place, with her feet crossed and the ball lodged between her legs.
McIlroy went up to her, scratched his head then feigned a shot, to the amusement of the gallery. McIlroy stood back and said: "Right, ermm. Referee!"
The match referee arrived and gave McIlroy a drop, saying: "Basically, it's the spot underneath her."
"You can get up," a laughing McIlroy said to the woman, who handed him the ball, stood up, picked up her bag, and returned to the gallery to cheers.
McIlroy chipped onto the green and wound up with a bogey. McIlroy, who already had clinched the top spot in the DP World Tour rankings entering the season's final event, shot a 1-under 71 in the first round and is 4 shots behind co-leaders Nicolai Hojgaard, Matthieu Pavon, and Julien Guerrier.
KEEP READING: Here are 50 of the most famous sports goofs
More From KSOO-AM / ESPN Sioux Falls