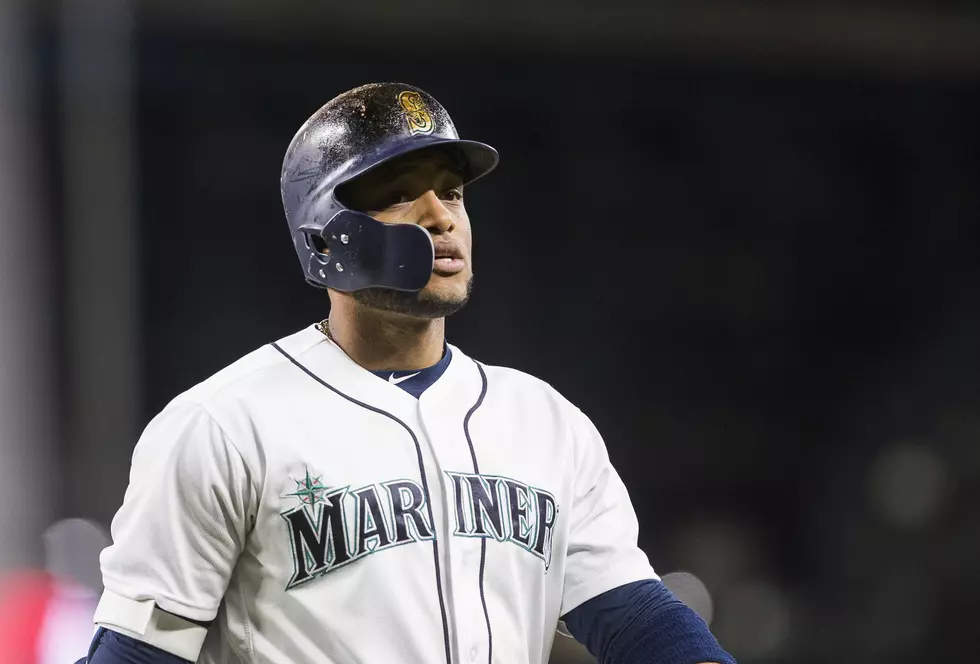 Seattle Mariners' Robinson Cano Returns from Drug Suspension, Now Playing 1B
Lindsey Wasson/Getty Images
OAKLAND, Calif. (AP) — Robinson Cano is back in the major leagues with the Seattle Mariners after serving an 80-game drug suspension.
The eight-time All-Star has a new position — first base, for the first time — and a new spot in the batting order, too.
Cano's first game was fairly nondescript. He went 1 for 4 with a single in the Mariners' 3-2 loss to the Oakland Athletics and played error-free in his new position.
Cano arrived in Oakland late Monday, woke up early Tuesday and was at the Coliseum taking batting practice underneath the outfield stands three hours before the scheduled first pitch.
The 35-year-old Cano rejoins a Seattle team that is in the middle of a playoff race. The Mariners entered the day 1 ½ games behind the Athletics for the second AL wild-card spot. Cano would be ineligible for postseason play if his team makes it.
Cano was batting second after hitting third in 39 games before getting suspended. He was hitting .287 with four home runs and 23 RBIs when he was penalized.
Copyright 2018 The Associated Press. All rights reserved. This material may not be published, broadcast, rewritten or redistributed.