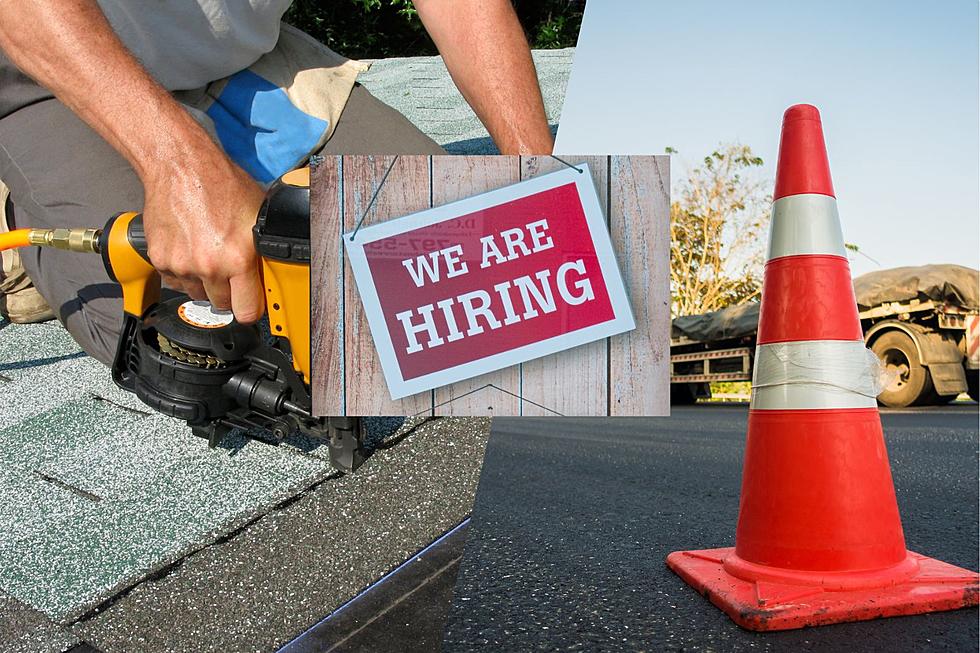 South Dakota March Hiring Events In Sioux Falls & Watertown
ThinkStock/Canva
Walk-in recruiting and hiring events are gaining popularity across South Dakota as many employers continue their efforts in filling open positions.
When the state actually breaks out of the winter season it will make way for construction season. Several companies state-wide are ramping up for what is predicted to be another record year.
The Department of Labor and Regulation Watertown Job Service will host its fifth "Walk-in Watertown" recruiting and hiring event on Wednesday, March 15.
Job seekers can also plan to attend Wednesday, April 19 at the Watertown Job Service office.
Employers will be conducting on-the-spot interviews, and schedule interviews and/or tours of their work sites as part of the Stroll Sioux Falls Monthly Recruitment and Hiring Event Thursday, March 16.
Some of the businesses participating will be DakotAbilities, Short Staffed, United Ground Express, Journey Group, and Cimarron Label.
11 Things You'll Only Understand After Living in South Dakota
From soda to pop to sloppy Joes, different parts of of the country have their own local quirks and language. Simple phrases can have totally different means, local events may seem weird, and food may go by a unique name.
If you're new to South Dakota here is a sort of translation guide for some odd things you may see or hear.
12 Businesses That Would Do Great in Sioux Falls' Abandoned Gordmans Building
For thirty years the people of
Sioux Falls
saw the sign for Gordmans off-price department store across the parking lot from the Empire Mall.
In
September of 2020
, the store closed for its final time. Since then the building has sat empty, something that doesn't happen too often in Sioux Falls.
We were wondering what people in Sioux Falls would like to see take over the space. Some folks wanted their Gordmans back. It was a great place to find deals on clothing. But, all the Gordmans are gone, so that's a no-go.
And since we've gotten our
Chick Fil A
and
Chipotle
, the city is primed for another thing to line up for.
The 6 Types of South Dakota Drivers You Deal With Every Winter
Every year it snows in
Sioux Falls
. We may live in denial during the spring and summer, but it happens.
When the snow falls on the Falls, life in the city does not stop. We all still have to go to work, school, and the liquor store...um I mean go get snacks.
When you tackle the snowy routes around town you tend to run across six types of drivers in the snow.
More From KSOO-AM / ESPN Sioux Falls