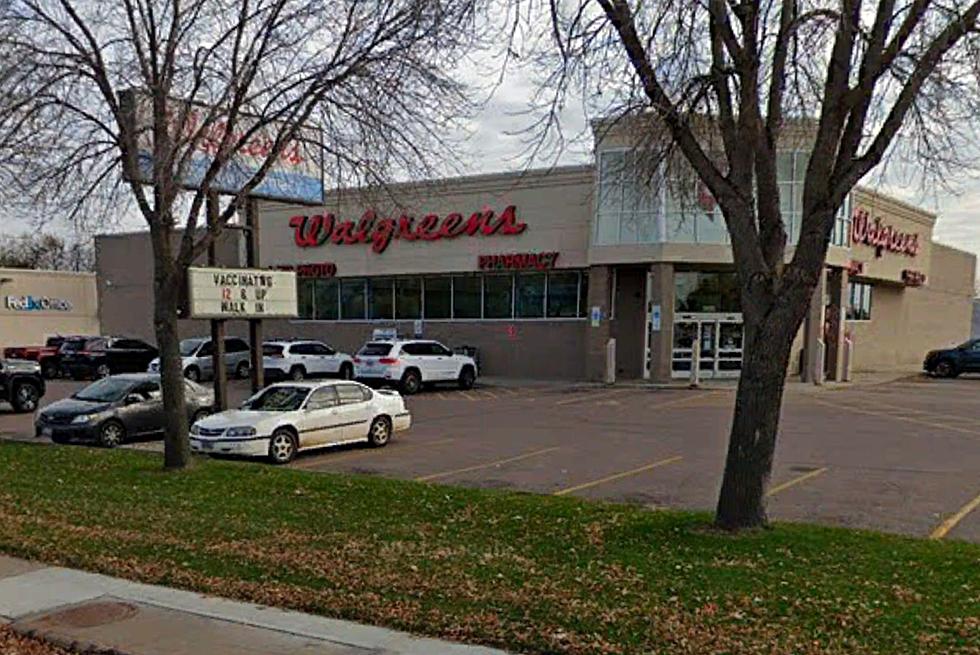 How Walgreens Downsizing Affects South Dakota, Minnesota, Iowa Stores
Sioux Falls Walgreens 41st & Louise-Google Maps
It's the store that you see on the corner. Walgreens is located at many major intersections in cities around the country, in every state, as well as here in South Dakota, Minnesota, and Iowa.
The franchise began when Charles R. Walgreen Sr. purchased the Chicago drugstore in 1901 where he had worked as a pharmacist. By 1926 there were 100 stores.
HOW MANY STORES
With over 9,000 Walgreens locations worldwide today, there are 14 locations in South Dakota. Minnesota is home to just under 150 stores. Iowa is about half that at with 74 locations.
As with many major chains Walgreens is now faced with cutbacks. According to MediaPost, Walgreens is laying off 500 people at its Illinois headquarters.
Retail sales dipped 0.2%, pressured by tobacco sales and fewer people buying over-the-counter testing kits. And its net income fell to $118 million -- a decline of 59% from the comparable period in the prior year, falling below the number observers expected -- while its operating loss grew to $477 million, compared to $320 million.
The report also points out that Walgreens plans to shutter 150 stores in the U.S. and 300 more in the U.K. The closings are expected to take place before the close of the retailer's next fiscal year.
There is no indication of what effect that will have on stores locally.
DID YOU KNOW?
Walgreens invented the malted milkshake. Customers stood three and four deep around the soda fountain to buy the "double-rich chocolate malted milk."
And, you can thank Walgreens for the drive-thru pharmacy.
11 Things You'll Only Understand After Living in South Dakota
From soda to pop to sloppy Joes, different parts of of the country have their own local quirks and language. Simple phrases can have totally different means, local events may seem weird, and food may go by a unique name.
If you're new to South Dakota here is a sort of translation guide for some odd things you may see or hear.
KEEP READING: See 25 natural ways to boost your immune system
More From KSOO-AM / ESPN Sioux Falls