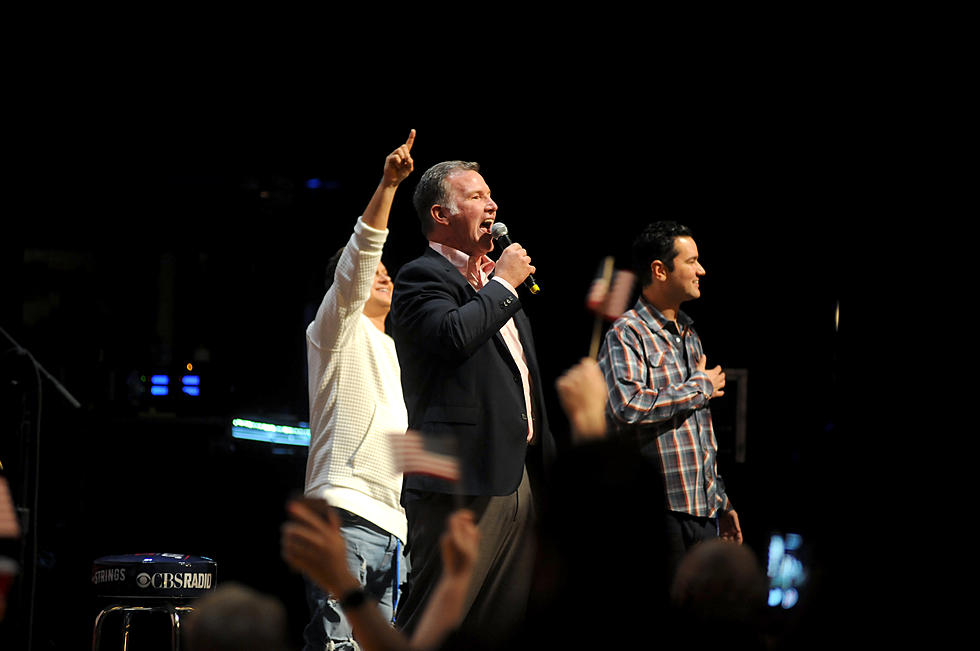 Augustana Hockey Plans Pregame Festivities Ahead of Home Opener
Getty Images
The inaugural Augustana Hockey season got off and running last weekend with a pair of games against Wisconsin.
Now, the program, the university, the city, and the state anxiously await the home opening contests this weekend on Saturday and Sunday when the Vikings play host to Bowling Green.
Augustana announced the pregame festivities for the events over the weekend, which include a marquee performer of the national anthem.
If you've ever taken in a Chicago Blackhawks game on TV or in person, you can't forget Jim Cornelison. The iconic performer delivers the national anthem with a one-in-a-million kind of style.
Cornelison will be on hand on Saturday night to get Augustana Hockey's first ever home slate underway at the Denny Sanford Premier Center.
Saturday's contest starts at 6, and Sunday goes just a tad earlier at 5:00 local time. Tickets are still available online at GoAugie.com or on Ticketmaster.
Don't miss the opening puck drops for the first ever college hockey program here in the 605! GoAugie says, don't miss the pregame festivities either:
..the Augustana marching band will greet fans as they attend (Saturday) a pregame reception which begins at 3:30 p.m. The reception is open to all fans and includes a cash bar, snacks, a jazz band and an appearance by Coach Raboin.
 
As fans enter the arena, the first 1,000 will receive an Inaugural Season hockey puck presented by First PREMIER Bank / PREMIER Bankcard. In addition, all fans will receive a light up baton which will be used during pregame introductions.
It sounds like an amazing way to celebrate the start of a new program, and the continued growth of the sport of hockey in our great state.
Don't miss out! For more information on all things Augustana Hockey, visit GoAugie.com!
Source: GoAugie
10 Most Dangerous Cities in South Dakota
Cities on the east and west side of the Missouri River have made the latest list of South Dakota's Most Dangerous Cities for 2021.
Roadsnacks
recently released its most 'Dangerous Cities' list and here in The Mount Rushmore state there are a few surprises, especially at the top. To determine the most dangerous cities in the state, Roadsnacks looked at the FBI's report on the latest violent crime, along with property crime statistics.
And surprisingly, the town with the most murders per capita in the state has less than 3,000 residents. Take a look at the list below.
See Inside the Sioux Falls 'Castle on 22nd Street'
I don't know when I first saw the home, nor do I remember when I started lovingly referring to it as the "Castle on 22nd Street." I only know that I did and have referred to that
Sioux Falls
house as such for about 20 years now.
Gallery Credit: Patty Dee
More From KSOO-AM / ESPN Sioux Falls