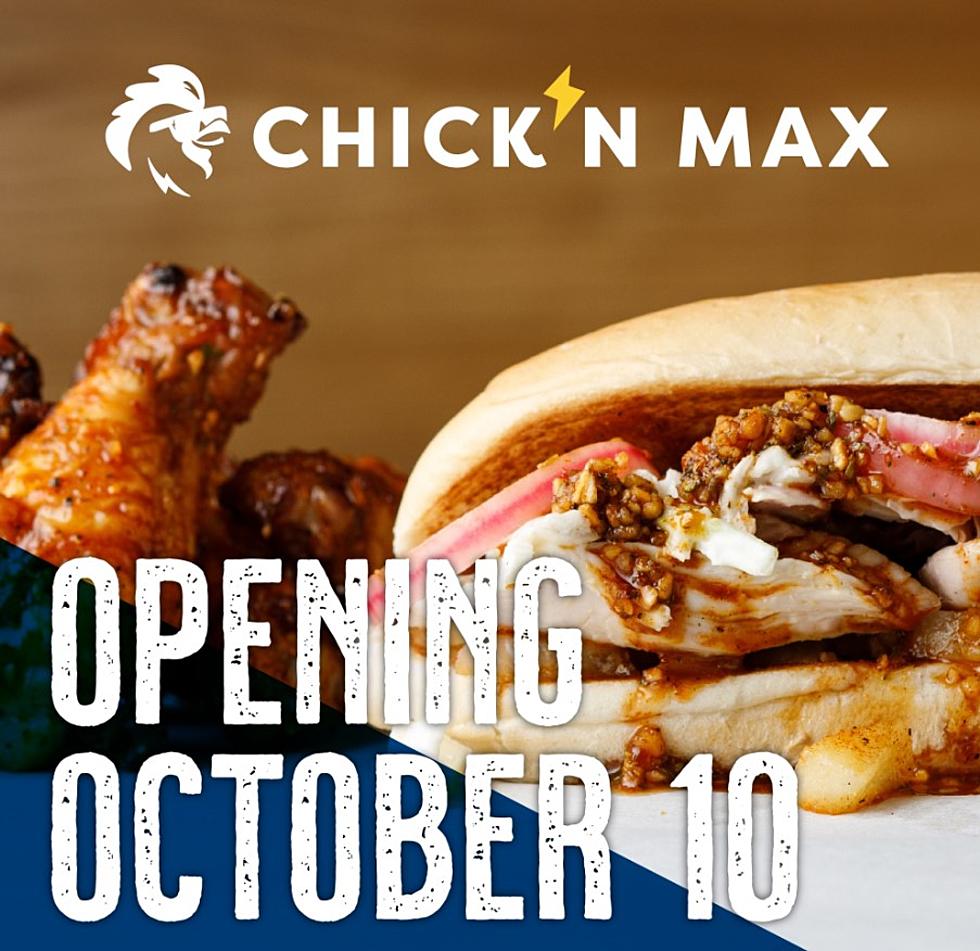 Sioux Falls' Newest Restaurant Opens Tuesday on the West Side!
via Chick N Max Facebook Page
Everyone loves the experience of going out to eat. Trying something new is also a good time. Sioux Falls residents will have the opportunity to do both of those things as soon as tomorrow as a new chicken restaurant is set to open on Sioux Falls' West side.
Chick N Max is set to open on Tuesday, October 10th near the intersection of 26th and Marion on the West side.
It is part of the Lake Lorraine experience, and is located near the intersection of West Lake Shore Blvd and South Lorraine Drive.
Per a recent article at LakeLorraineSiouxFalls.com:
"Chick N Max's made-from-scratch menu has something for everyone, with options for those looking to indulge to guests looking for a healthier take on traditional fast-casual chicken offerings"
That's according to co-owner Max Reinke. The article also makes mention that this location won't be the only Chick N Max coming to Sioux Falls in the near future, as plans are in the works for a total of three here in the Sioux Empire.
It's a Wichita-based establishment, and they're excited to get their first Sioux Falls restaurant fired up:
It appears as though it's not your run-of-the-mill Chicken Sandwich place. Check out this amazing looking creation that was also found on their Facebook page:
Is anyone else hungry? My goodness does that look good.
Lastly, here's the blurb on the aforementioned Facebook page detailing what to expect from the food and experience at Chick N Max:
Savory Smoked Chicken, Legendary Sandwiches, and Crispy Tenders. Wichita Owned.
I can't wait to give this West Side business a try!
Sources: Chick N Max on Facebook and Lake Lorraine Sioux Falls
Sioux Falls Top Ten Restaurants
Sioux Falls
has no shortage of amazing restaurants. There's a little something for everything here, but the question is, which are the best?
Well, according to
Trip Advisor
, these are the top ten eateries in the city of Sioux Falls. Is your favorite spot on the list? Take a look.
Here Are 13 of Your Favorite Fried Foods
Some foods need a fryer, others should never go near one. Forget baking. We are so obsessed with eating deep-fat fried foods. And every time you turn around, there's another menu filled with most of the items that have bathed in a hot-boiling fat vat.
There seems to be no end to what a deep fat fryer can cook. And we prove it every day with our love of crispy, greasy, burnt-tongue, salty foods.
I won't argue that an order of onion rings or sweet potato fries is the best marriage partner to a burger. Especially when they are made from scratch. So, pile them high.
What are some other delights that need the fryer?
Gallery Credit: Dave Roberts
More From KSOO-AM / ESPN Sioux Falls