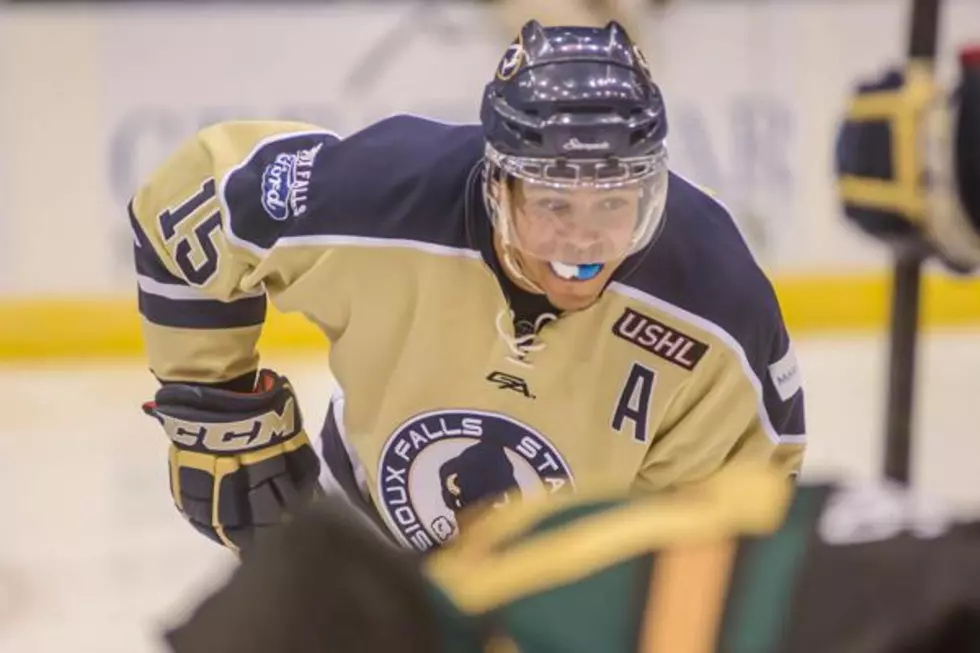 Four Stampede Players Selected In NHL Draft
Sioux Falls Stampede
SIOUX FALLS, SD -- The Sioux Falls Stampede made a splash during the 2014 NHL Draft Saturday in Philadelphia.
The Stampede have had a total of 31 players drafted by a National Hockey League team in their first 15 years of existence.
Joshua was selected in the fifth round (128th overall) by the Toronto Maple Leafs. The Dearborn, MI native was a third round futures selection of the Stampede during the 2012 USHL Futures Draft and put up impressive numbers this past season, his first full year in the USHL. In 55 games, Joshua recorded 38 points on 17 goals and 21 assists and was a plus-6 with 58 penalty minutes. The forward has already committed to Ohio State for the 2015-16 season.
With the very next selection in the draft (129th overall), the Winnipeg Jets selected Franklin. Franklin was a key member of the Stampede's Western Conference championship team in 2012-13 and finished this past season as the Herd's leading scorer with 51 points (22g, 29a) and a team best plus-19 rating in 53 games. He also played for Team USA at the World Junior A Challenge in Canada, leading them to a Gold Medal. In 115 career games, Franklin posted an impressive 111 points (54g, 57a) and a plus-49 rating. He will attend Minnesota State-Mankato this fall.
Nanne was selected in the fifth round as well, going to the New York Rangers (142nd) overall. Nanne joined the Stampede after leading Edina High School to a Minnesota State High School "AA" championship. In four regular season games, Nanne registered two assists and skated in all three postseason games with the Herd. While at Edina, Nanne posted 27 points (7g, 20a) in 25 games. As a defenseman he tallied four goals in a 6-1 victory over Stillwater in the first game of the State Tournament. The Edina, MN native has already committed to play collegiate hockey at Ohio State and is expected to skate with the Herd this upcoming season.
In the sixth round, former Stampede forward Kyle Schempp was selected (155th overall) by the New York Islanders. Schempp played a key role in helping lead the Herd to a regular season Western Conference title in 2012-13, recording 41 points (14g, 27a) and a plus-26 rating. This past season, Schempp skated at Ferris State University where he helped lead the Bulldogs to a WCHA regular season championship and a spot in the NCAA Ice Hockey Tournament. The Saginaw, MI native tallied 25 points (10g, 15a) in 43 games his freshman year for the Bulldogs.
Courtesy:  Sioux Falls Stampede
More From KSOO-AM / ESPN Sioux Falls