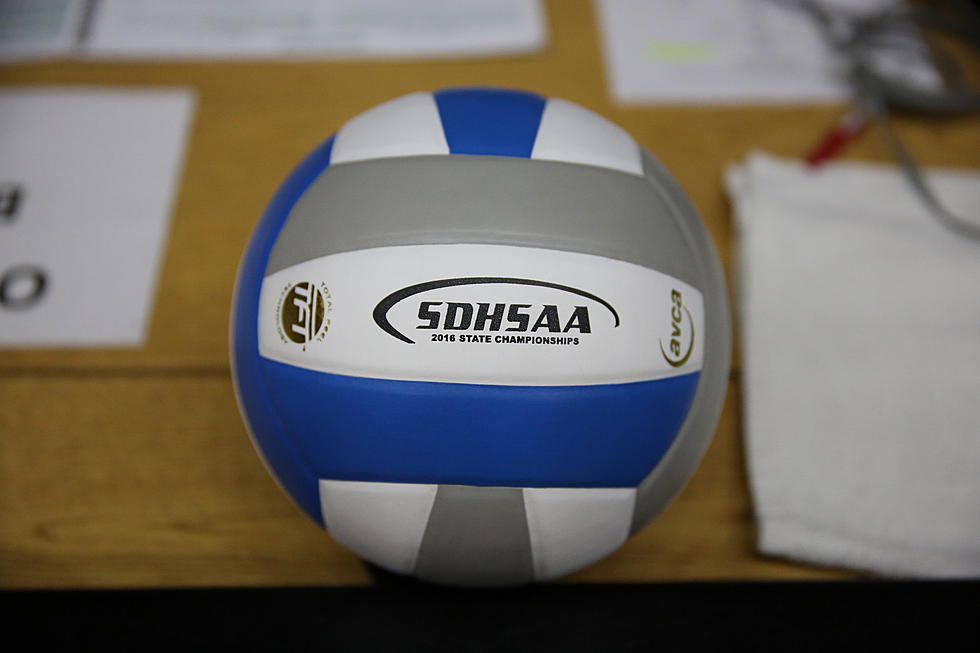 South Dakota Volleyball Media Poll for September 14, 2020
South Dakota Public Broadcasting
The South Dakota Volleyball Media Poll for September 14, 2020, has been released with a new team entering the top-five in Class B.
Bridgewater-Emery has jumped into the top-five rankings of Class B after starting the season 5-0. They are the only new team to enter the top-five in any class this week.
That's not to say there aren't some small changes. The number one ranked teams in each class did remain the same, but the teams in the middle of AA and A switched places. Aberdeen Central moved to second in AA while Watertown fell one spot. In Class A, Rapid City Christian has switched spots with Madison.
Here is the South Dakota Media volleyball poll for the week of Sept. 14, 2020. Teams are listed with first-place votes in parenthesis, record, points and previous ranking.
O'Gorman (14) 4-0 70 1
Aberdeen Cent. 5-0 49 3
T3. Watertown 6-1 37 2
T3. S.F. Washington 4-2 37 4
Huron 4-2 16 5
RECEIVING VOTES: Pierre (3-1) 1
S.F. Christian (14) 10-0 70 1
Dakota Valley 5-0 56 2
Winner 5-0 38 3
R.C. Christian 8-0 21 5
Madison 5-2 16 4
RECEIVING VOTES: Garretson (7-1) 4; Parker (7-0) 2; Hill City (9-0) 2; Mobridge-Pollock (7-0) 1
Northwestern (14) 6-0 70 1
Warner 5-1 52 3
Faulkton Area 5-1 42 2
Chester Area 6-1 26 4
Bridgewater-Emery 5-0 11 RV
RECEIVING VOTES: Faith (4-1) 5; Elkton-Lake Benton (4-0) 2; Ethan (2-2) 1; Colman-Egan (4-0)
Enter your number to get our free mobile app
KEEP READING: Here are 50 of the most famous sports goofs
More From KSOO-AM / ESPN Sioux Falls