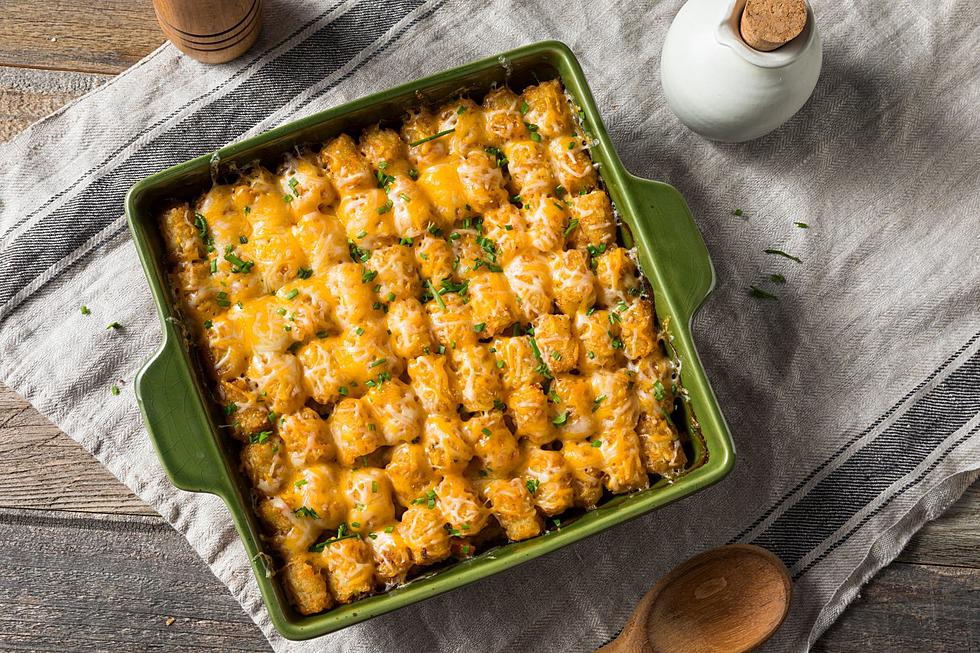 Ten Best Tater Tot Casseroles – Sorry Minnesota!
Canva
Here's another great memory about growing up in the Upper Plains. HOT DISH. Or, casserole. The staple of homes before fast food infected us with the drive-thru and dinner out of a bag.
In our house, the hot dish was always a surprise because Mom never made it the same way twice. It was made with whatever was in the pantry and fridge.
With a nod to our neighbors in Minnesota, the Tater Tot Hot Dish (Casserole) has become the go-to in many households. That is if you have time to plan out and assemble dinner.
There is really no way you can screw up this recipe. However, there are many variations. So, jump out of your comfort zone and try some of these:
Tater Tot Bacon Egg and Cheese Breakfast Casserole
Tastes Better In A Castiron Skillet
The Minnesota Way (out of respect) With Tweaks
Check Out The New Foods at This Year's Minnesota State Fair
These new food offerings will be making their State Fair debut later this summer here in Minnesota!
Where To Eat When Traveling South Dakota, Here's 20 To Choose From
20 South Dakota Restaurants
Beef Steaks, Ham, and Other Groceries That Rose in Price in the Midwest
More From KSOO-AM / ESPN Sioux Falls