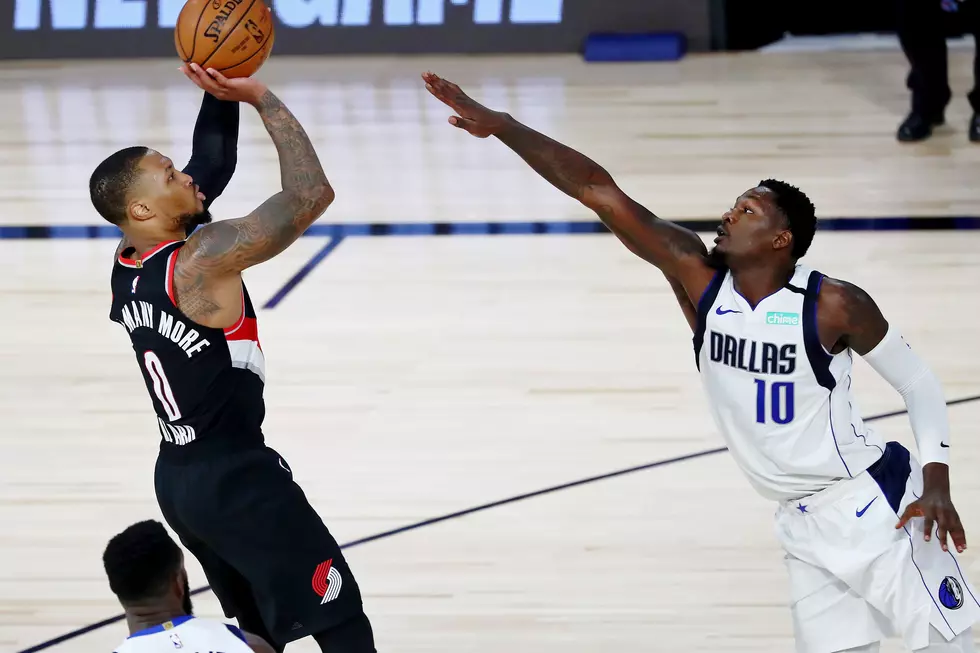 Trail Blazers' Damian Lillard Scores 61 in Win over Mavericks
Kim Klement - Pool/Getty Images
LAKE BUENA VISTA, Fla. -- Damian Lillard launched from 33 feet and could only watch and wait as the ball caromed off the back rim and shot straight up into the air, with the fate of the game -- and his Portland Trail Blazers' frantic playoff push -- hanging in the balance. The hottest player in the NBA bubble got the shooter's bounce. The late 3 gave Lillard 61 points, tying his career-high, and propelled the Blazers to a 134-131 win over the Dallas Mavericks on Tuesday.
As Lillard relished the victory that wrested sole possession of eighth place in the Western Conference standings away from the Memphis Grizzlies with one seeding game to go, courtside cameras captured the All-Star making a demand.
Tuesday's scoring spree was Lillard's third 60-plus-point game of the season. He joins Wilt Chamberlain as the only players in league history with three or more 60-point games in one season. (Chamberlain had 15 in 1961-62 and nine in 1962-63.)
The Blazers are now 5-2 since the restart, with Lillard avenging Saturday's loss against the LA Clippers, in which he missed two late free throws, with 51 points in a win against the Philadelphia 76ers followed by his 61-piece against Luka Doncic and the Mavs.
Enter your number to get our free mobile app
MLB BALLPARK EXPERIENCES - GOOD AND BAD
More From KSOO-AM / ESPN Sioux Falls