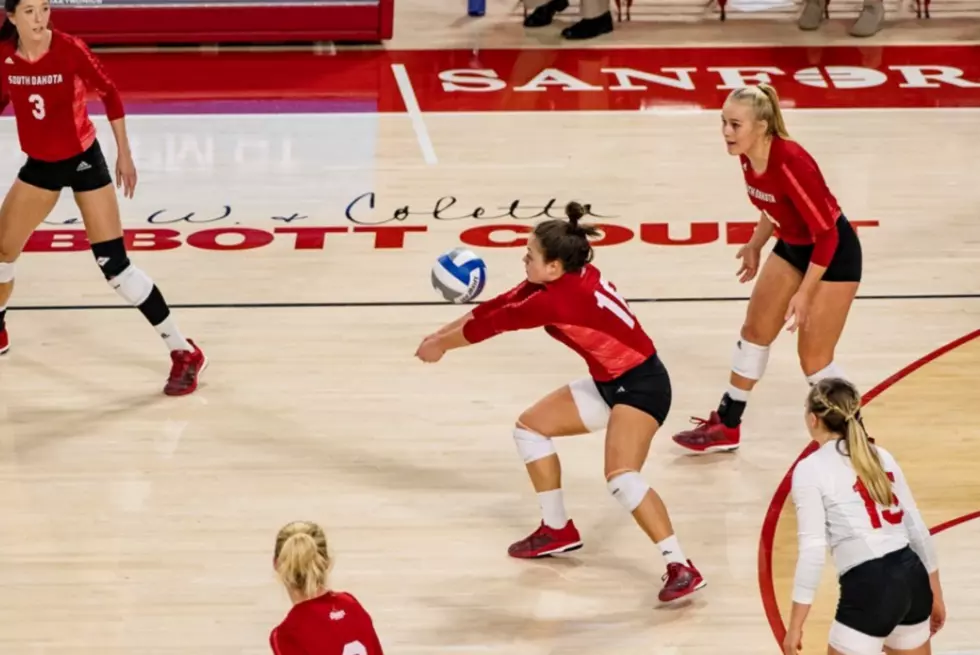 University of South Dakota Volleyball Team Left Out of NCAA Tournament
Aaron C Packard/University of South Dakota
After going a perfect 16-0 during the conference season and 27-2 overall, the University of South Dakota volleyball team has been left out of the NCAA Tournament.
The Coyotes had to await their fate on Sunday night during the NCAA Tournament selection show. USD ran through its schedule with setbacks against Iowa State on September 3 and against Omaha at the Summit League tournament. Even with the impressive resume, the committee decided against adding the Coyotes as an at-large bid.
USD will still participate in a postseason tournament as they have accepted the offer to play in the National Invitational Volleyball Championship. The Coyotes will even host the opening two rounds as they take on Central Michigan on December 5. The winner of that match will play either UNLV or Kansas City. The entire NIVC bracket can be found here.