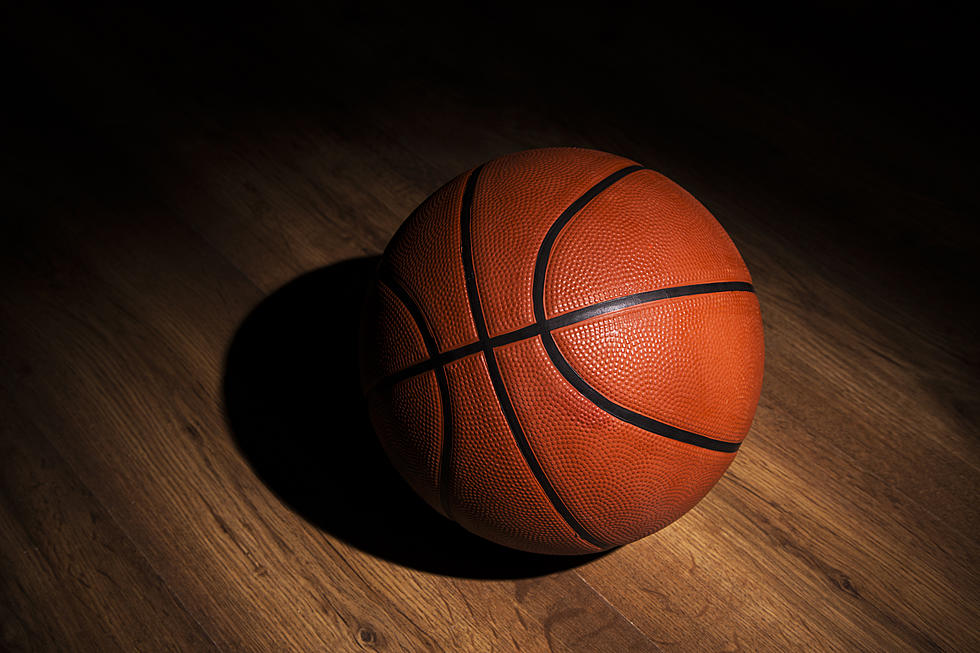 2019-2020 ESPN 99.1 High School Basketball Broadcast Schedule
Getty Images/iStockphoto
Don't miss a moment of high school basketball this season! ESPN 99.1 will present 41 regular-season games featuring the Sioux Falls Class AA schools.
The season begins on Friday, December 13 with a Sioux Falls doubleheader as the Roosevelt Rough Riders battle the O'Gorman Knights starting at 6:00 PM. Other highlights of the schedule include a Roosevelt/Lincoln doubleheader to start the new year; Yankton and Matthew Mors coming to town to play Lincoln in January; and a matchup between the preseason #1 and #2 in Class AA girls with Lincoln and O'Gorman on January 31.
The regular season will conclude on February 29, and the SoDak16 will be played on Friday, March 6 and Saturday, March 7. This year's Class AA combined state tournament takes place at the Denny Sanford PREMIER Center on March 19-21.
Jerry Palleschi will have the call for every game this season. All games will be available on ESPN 99.1 and the ESPN 99.1 app. Games and times are subject to change.
| Date | Away | Home | Time | Boys/Girls/DH |
| --- | --- | --- | --- | --- |
| 12/13 | Roosevelt | O'Gorman | 6:00/7:30 | DH |
| 12/17 | Lincoln | Washington | 7:00 | Girls |
| 12/19 | Washington | Roosevelt | 7:00 | Boys |
| 12/20 | Lincoln | O'Gorman | 7:00 | Boys |
| 1/3 | Roosevelt | Lincoln | 5:30/7:00 | DH |
| 1/6 | Lincoln | Washington | 7:00 | Boys |
| 1/9 | O'Gorman | Roosevelt (Pentagon) | 6:30/8:00 | DH |
| 1/10 | Roosevelt | Washington | 7:00 | Boys |
| 1/11 | Yankton | Lincoln | 3:30/5:00 | DH |
| 1/14 | Brandon Valley | Roosevelt | 7:00 | Boys |
| 1/16 | O'Gorman | Washington | 5:30/7:00 | DH |
| 1/21 | Roosevelt | Harrisburg | 7:00 | Boys |
| 1/23 | Huron | Lincoln | 6:00/7:30 | DH |
| 1/24 | RC Stevens | Roosevelt | 6:30/8:00 | DH |
| 1/25 | RC Central | Roosevelt | 1:00/2:30 | DH |
| 1/28 | Washington | Brandon Valley | 7:00 | Boys |
| 1/30 | Washington | Lincoln | 5:30/7:00 | DH |
| 1/31 | Lincoln | O'Gorman | 7:00 | Girls |
| 2/1 | Brandon Valley | O'Gorman | 3:00 | Boys |
| 2/4 | Harrisburg | O'Gorman | 7:00 | Boys |
| 2/8 | TBD Pentagon Classic | TBD Pentagon Classic | TBD | Boys |
| 2/15 | Brandon Valley | Roosevelt | 1:00 | Girls |
| 2/18 | Harrisburg | Lincoln | 7:00 | Girls |
| 2/20 | Brandon Valley | Washington | 7:00 | Girls |
| 2/22 | Washington | Roosevelt | 7:00 | Girls |
| 2/25 | O'Gorman | Lincoln | 7:00 | Boys |
| 2/27 | Washington | O'Gorman | 6:00/7:30 | DH |
| 2/28 | Lincoln | Harrisburg | 7:00 | Boys |
| 2/29 | Lincoln | Roosevelt | 7:00 | Boys |
| 3/6 | SoDak16 | SoDak16 | TBD | Girls |
| 3/7 | SoDak16 | SoDak16 | TBD | Boys |
| 3/19 | AA State Basketball | AA State Basketball | TBD | Combined |
| 3/20 | AA State Basketball | AA State Basketball | TBD | Combined |
| 3/21 | AA State Basketball | AA State Basketball | TBD | Combined |