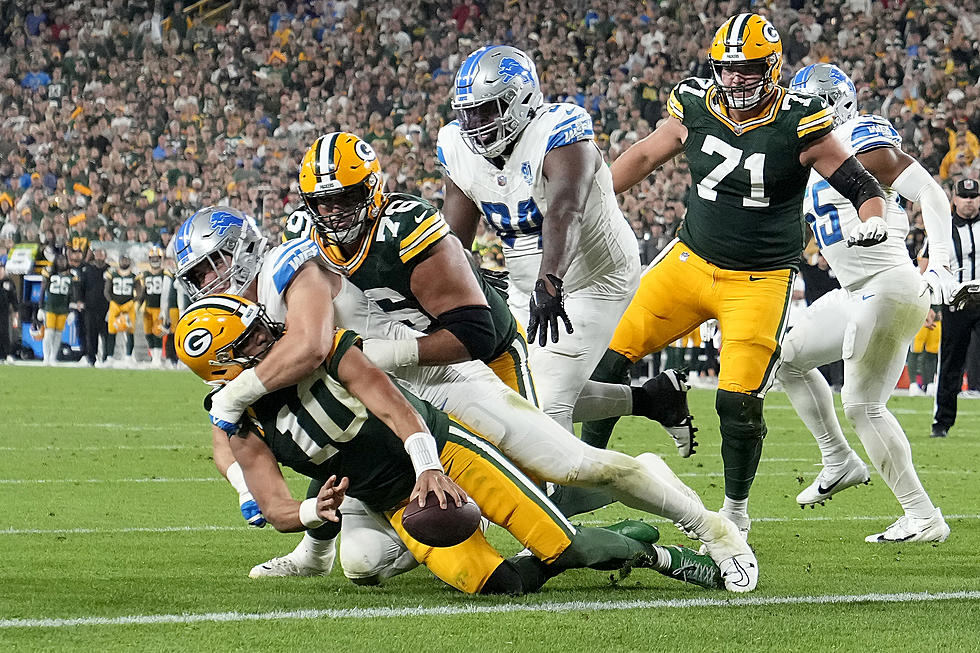 Detroit Lions Rule At Lambeau #1 In NFC North
Photo by Patrick McDermott/Getty Images
GREEN BAY, Wis. -- Detroit Lions quarterback Jared Goff wasn't overly excited after exiting Lambeau Field with a 34-20 win over the Green Bay Packers on Thursday night.
"It's what we expect to do," he said. "We have a good team."
But having confidence in the Lions franchise, after witnessing years of defeat, is still taking some time for people to adjust to. Goff isn't one of those people, and neither are his teammates.
"Send us anywhere and we'll be ready," said Goff, who passed for 201 yards with a touchdown and interception. "And that's the way we're built."
Through Week 4, the Lions are 3-1, with two of those wins coming on iconic stages: Lambeau and Kansas City's Arrowhead Stadium in the season opener. Goff is 5-1 in his career against the Packers. Now in his third season in Detroit, he has led the Lions to six consecutive victories against NFC North division opponents, tying their longest streak in the Super Bowl Era (1995 and 1983).
"We have that confidence," he said. "Like I said, send us anywhere. Line us up against anyone, and we feel like we can go in there and beat them, and that's a good feeling to have. Is it always gonna happen? I don't know, but we feel like we can. We have that confidence in ourselves, in our coaches, and each other. We're working together really well right now."
From 1971-2014, the Lions were 5-27-1 at Lambeau Field, including the playoffs, but with their latest victory, the Lions are 5-4 at Lambeau Field since 2015.
When asked if the Lions are now the team to beat in the North, Packers quarterback Jordan Love said, "Yeah, for sure."
By halftime Thursday night, the Lions held a 24-point lead, tied for their largest lead on the road in any game in franchise history. Even when the Packers trimmed the deficit to 10 at the start of the fourth quarter, the Lions were able to seal the win with a late touchdown by running back David Montgomery and a second interception by cornerback Jerry Jacobs.
The Lions moved into first place in the NFC North as they look to win the division for the first time since 1993 when it was the NFC Central.
LOOK: These Are the Richest NFL players
To uncover the richest NFL players,
Stacker
consulted
Celebrity Net Worth
and ranked them by their 2022 net worth, calculated using a proprietary formula.
Most Valuable Franchises in American Sports
Five of the ten most valuable franchises in American sports come from the NFL.
6 Best Green Bay Packers Quarterbacks
More From KSOO-AM / ESPN Sioux Falls