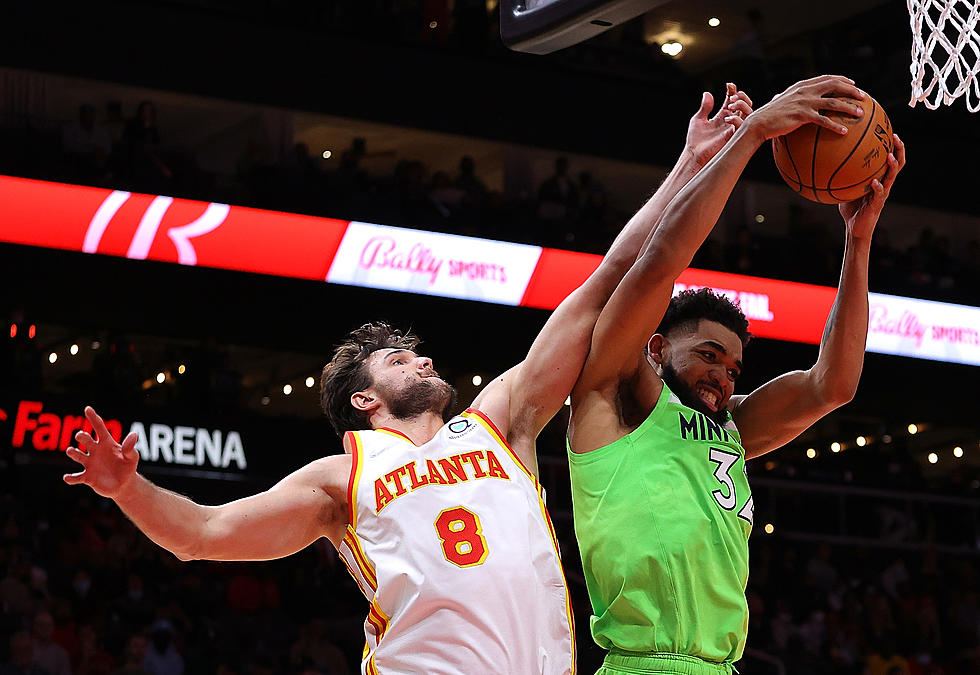 Karl-Anthony Towns Returns in Wolves' Win Over Hawks
Photo by Kevin C. Cox/Getty Images
MINNEAPOLIS -- Trailing by a point with 7.2 seconds left, Timberwolves coach Chris Finch looked at Karl-Anthony Towns in the huddle and told him he'd get the ball with a chance to put Minnesota ahead.
It set up Towns for a memorable return from a right calf injury. Towns drove to his right against Atlanta's John Collins, drawing a foul. He converted both free throws with 3.6 seconds left to send Minnesota to a 125-124 win against the Hawks on Wednesday night.
"Shoutout to Finch having that confidence in me after 51 games and all of the things I had to deal with," said Towns said, who scored 22 points. "I just knew in my bones I wasn't going to miss." But officials acknowledged after the game they missed on the game's final play.
A foul wasn't called as Minnesota's Taurean Prince appeared to make contact with Atlanta's Saddiq Bey after Bey secured an offensive rebound. After reviewing it following the game, crew chief Ben Taylor told a pool reporter a foul should have been called.
"On postgame review, we see it," Taylor said. "It appears that Prince moves back into Bey's space, and we should have assessed a foul on the play."
Naz Reid added 26 points off the bench, and Jaden McDaniels had 25 for Minnesota, which trailed by 10 points with 7:18 remaining but used a 19-5 run to get back in the game.
Atlanta led 124-123 with 50.5 seconds left after a pair of free throws by Trae Young, setting up Towns' big finish.
Towns had been out since Nov. 28 with the injury. And Minnesota had lost three of four and slid to ninth place in the Western Conference beginning the night.
KEEP READING: Here are 50 of the most famous sports goofs
More From KSOO-AM / ESPN Sioux Falls