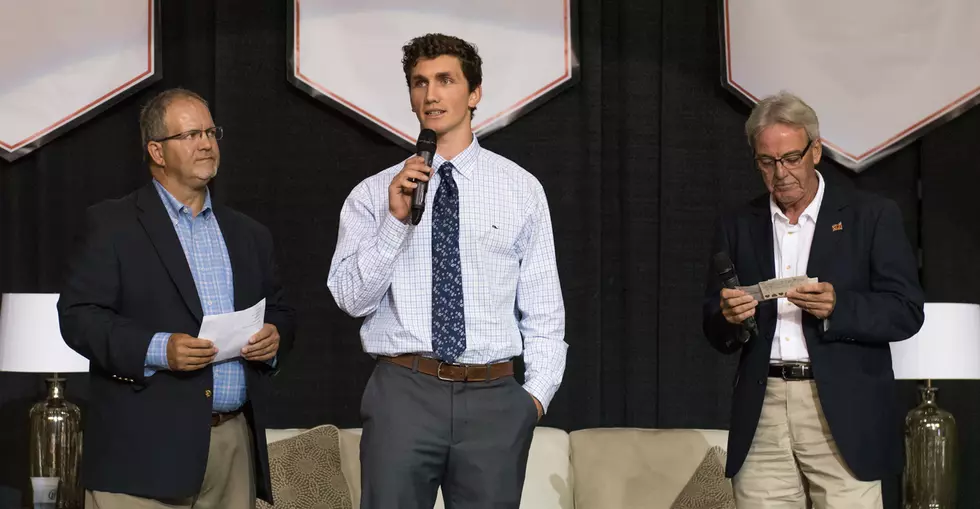 Last Chance to Nominate Athletes for Legends for Kids Scholarship
Legends for Kids/Sanford Health
College-bound high school seniors who have demonstrated leadership and commitment to school activities can be nominated to win a $5,000 scholarship.
Hy-Vee/Sanford Health Legends for Kids has raised money to give kids around the Sioux Empire great opportunities in athletics. Starting in 2015, the two organizations have partnered together to provide $5,000 scholarships for athletes moving forward in their athletic careers.
"It isn't about being the super stud on the team or the best in athletics. It's about being that good person. That person who is involved in their school, mentoring the youth, and helping give back to the community." - Brad Coleman, Sanford Health
Students who are college-bound high school seniors that participate in an athletic program in their high school, located within the east side of South Dakota and west side of Minnesota (Far west - Mitchell, Far north - Aberdeen, Far South - Yankton, Far East - Worthington, MN), are eligible for the scholarship.
Nominations are made by a school official including principals, coaches, athletic directors, and teachers.
School officials are able to nominate students on or before November 17, 2017 at 5:00. Applications can be found here and can be emailed to Brad.Coleman@sanfordhealth.org.
More From KSOO-AM / ESPN Sioux Falls